C-D
CASTELLUCCIO, Donato Maurizio

M.Sc. in Physics, l hold the Specialization Diploma in Medical Physics and the III degree Qualified Expert (QE) Certification (as stated within Italian legislation). Currently I am in charge of the Fusion and Nuclear Security Department (FSN-SICNUC-PSSN) of the Italian National Institute for New Technologies, Energy and Sustainable Economic Development - ENEA in Bologna. Since 2015 I am member of the Italian Delegation at the Comprehensive Nuclear Test Ban Treaty Organization (CTBTO) based in Vienna, and member of the Italian National Data Center (NDC) for the same Organization as Radionuclide Expert.
---
CALABRESI, Dr. Giovanni
Giovanni Calabresi is 46 years old, from Rome, has a degree in Political Science, International Political direction and is specialized in Negotiation at the Notre Dame University (South Bend- Indiana - US). Member of the middle management of SOGIN SPA since 2004, he has held the positions of Head of Institutional Relations of SOGIN SPA (2010) and Head of Syndicate Inspection of the Ministry of Economic Development in 2011. He is currently Head of Conventional Security, Standards and Training of the Industrial Security Unit of SOGIN SPA .
Civil Mediator Professional , is the author of two essays: "Organizzazione del Consenso e Teoria dei partiti" ( Publishing Clinamen 2003) and "Appunti per il manager. Il Leader e la sua squadra. Leadership e meeting management " (Ibiskos 2012).
---
CAPONE, Francesca

Francesca Capone holds a Law Degree from the University of Naples Federico II and a Joint Ph.D. Degree from the Scuola Superiore Sant'Anna and Tilburg University. In 2012-2013 she worked as a research fellow at the British Institute of International and Comparative Law in London. She is a Senior Research Fellow in Public International Law and the Coordinator of the Master in Human Rights and Conflict Management at the Scuola Superiore Sant'Anna, where she serves also as a lecturer at both the undergraduate and postgraduate level. She has been a visiting fellow and a guest lecturer at several academic institutions across Europe, including Leiden University and the Max Planck Institute for Comparative Public Law and International Law. She has undertaken research on a wide range of topics, focussing in particular on children's rights and victims' right to a remedy and reparation. Her recent publications include Reparations for Child Victims of Armed Conflict: State of the Field and Current Challenges (Intersentia, 2017) and Foreign Fighters under International Law and Beyond, co-edited with Prof. Andrea de Guttry and Dr Christophe Paulussen (Springer/Asser Press, 2016).
---
CARESTIA, Dr. Mariachiara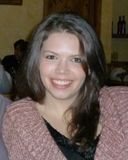 Born in 1984, I hold a Master Degree in Cellular and Molecular Biology, and achieved the Master of Philosophy in "Protection against CBRN events" from the University of Rome Tor Vergata.
Currently, I am serving as research fellow at the University of Rome Tor Vergata where my research activities are focused on:
- the EU founded project "CBRN Integrated Response Italy" where I am one of the contributors. The project, conducted in collaboration with Scuola Superiore Sant'Anna di Pisa and Corpo Nazionale dei Vigili del Fuoco, is aimed at building and testing an integrated CBRN response capability of first responders and law enforcement agencies in Italy.
- the "BIO-F" project. A multidisciplinary project for the development of a device for the detection of atmospheric releases of biological warfare agents, exploiting the induced fluorescence features of biological agents.
Other information concerning my activities on CBRNe:
- In 2013 I attended the "Introduction to the International CBRN Training Curriculum Course" held by the Joint CBRN Defence COE, while in 2014 I participated, as lecturer, at the "Bio Warfare Defence Awareness Course" held by the NATO School of Oberammergau.
- I'm lecturer, and part of the Didactic Management Unit, of the international master courses in "Protection against CBRNe events".
---
CARMINATI, CRD Gaetano
CDR Carminati was born in Rome on the 7th January 1973. In 1992 start the career in the Italian Navy . He attended Navy officers integrative course from 1995 to 1996 a the Italian Naval Academy. In 2008 he graduated with a bachelor degree in Management and Organizational Studies with final thesis on the "Chemical Weapons Convention" and In 2016 he graduate with 1st Level Master Course in CBRN Event with thesis on "Live Agent Training in Confined Space".
Since 2007 he began his career in CBRN world where he held positions as a CBRN Teacher at NBC School of Rieti and CBRN Staff Officer at the Italian Defence General Staff. From 2013 he collaborates with the Master in CBRN events as a teacher and in 2016 he was appointed Didactical Coordinator of the 1st Level Master course.
---
CAROSATI, Dr. Emanuele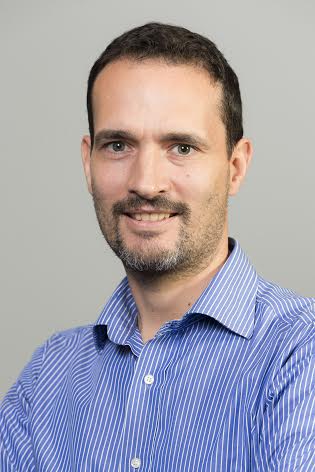 Dr. Carosati received the PhD in Chemistry in 2003 at the University of Perugia (Italy), where he currently works as Researcher at the Department of Chemistry, Biology and Biotechnology. His research field is the computational chemistry applied to organic molecules of natural and biological interest.
He has sound experience in the use of in silico methods to model protein-ligand interactions and to deal with large data collections by using multivariate statistics. Dr. Carosati has experience in a broad variety of computational techniques and has good programming skills (python, R).
In particular, he applies his knowledge in drug discovery focusing on QSAR, Cheminformatics, Virtual Screening, and in silico methods for ADME (Absorption, Distribution, Metabolism and Elimination) and toxicity predictions.
Dr. Carosati had the opportunity to work in pharmaceutical companies in the field of Computer-Aided Drug Design; for six months he was "Visiting Scientist" at GSK (Stevenage, UK, 2002) and for one year he was "Post-doc Researcher" at Technologie Servier (Orleans, France, 2006). In 2014 he received an international Marie-Curie fellowship and spent six
months as researcher at the Monash Institute of Pharmaceutical Sciences (Melbourne, Australia) where he used the most advanced experimental techniques for studying human drug metabolism.
Dr. Carosati is coauthor of 38 peer-reviewed articles in international journals; his significant impact in the scientific literature is given by more than 1000 citations and an H-index of 18.
---
CARTER, Holly E.

Dr Holly Carter is a Research Fellow in the Behavioural Science Research Team at Public Health England, Porton Down. Her research interests include factors which affect public behaviour during mass emergencies and disasters, in particular the role of effective responder communication in improving positive outcomes during mass decontamination. Holly has completed a PhD in crowd behaviour during incidents involving mass decontamination. The focus of this research was on the mediating role of social identity processes between effective responder communication and positive behavioural and psychological outcomes during mass decontamination. Findings from Holly's PhD, and subsequent research, have been used to inform various decontamination guidance documents and training for emergency responders in mass decontamination.
Holly is interested in psychosocial aspects of mass emergencies and disasters, and in factors which affect the way in which members of the public respond to recommendations and interventions implemented by the authorities. In particular, how effective communication from the authorities can increase public perceptions of the legitimacy of different interventions, and how perceptions of legitimacy can increase public compliance with recommended actions.
---
CENCIARELLI, Dr. Orlando

Orlando Cenciarelli has obtained in 2010 the Master of Science degree cum Laude in Cell and Molecular Biology at the University of Rome Tor Vergata. In 2011, he achieved the Master of Philosophy in Protection from CBRNe events.In 2015 he achieved the Ph.D. in Industrial Engineering - Physical, Energetic and Sanitary Science and Technology, working on a project about the development of fluorescence - based LIDAR technology for biological agents. From 2010 to 2015, he was Research Fellow at the Department of Biology, University of Rome Tor Vergata (Subjec Area: Microbiology and Clinical Microbiology). In August 2013, he was Academic Guest to the ETH, Zurich, Switzerland, at the Department of Health Sciences and Technology. From 2011 to 2015, Dr. Cenciarelli was Lecturer in Virology at the Department of Biology, University of Rome Tor Vergata (Course of Study in Biotechnology). He is a member of the Directive Board of Master Courses in Protection against CBRNe events form 2013.
---
CERACCHI, Candido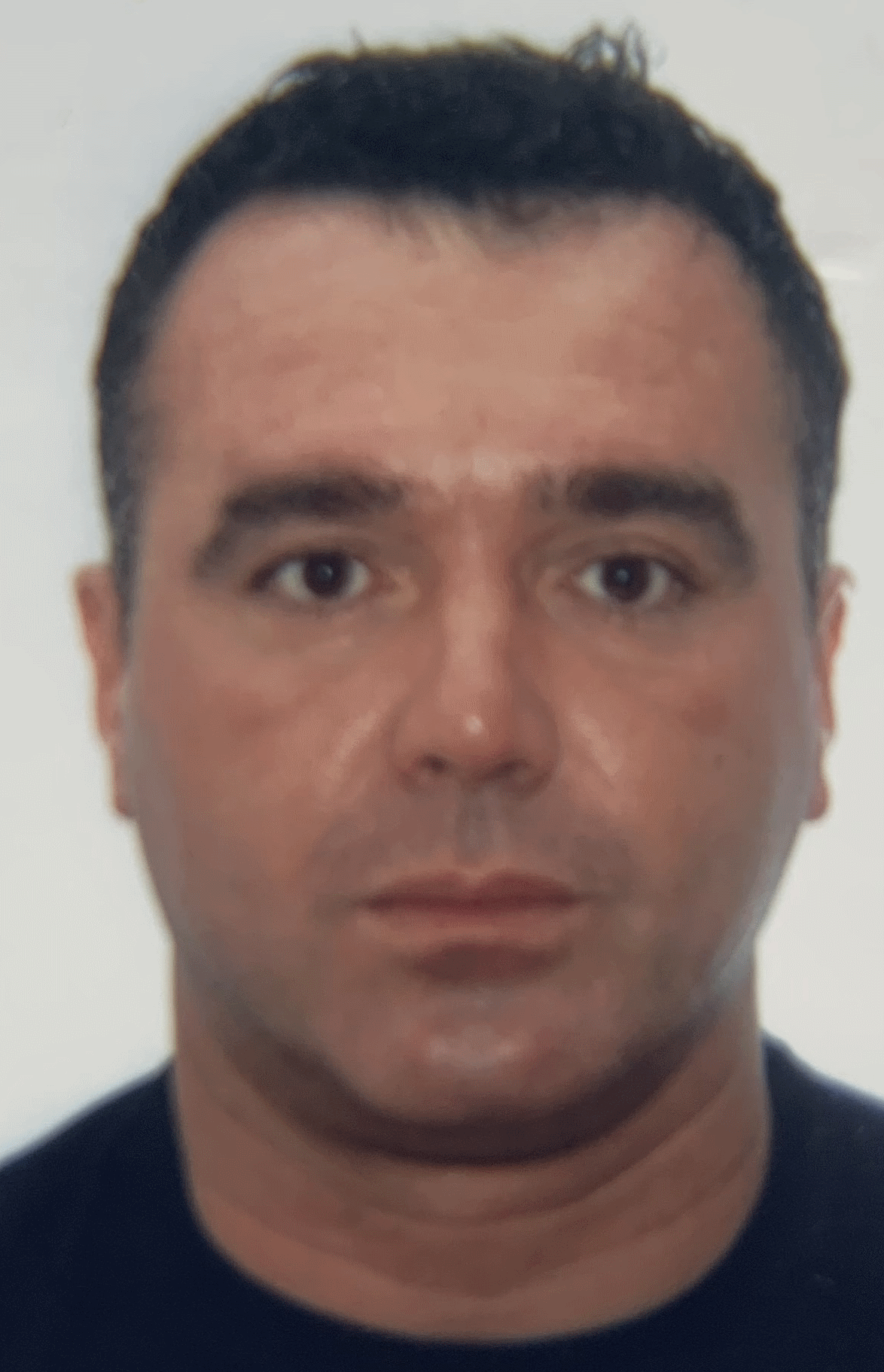 Candido Ceracchi is trainer and educator of dogs for the rescue of explosive devices. He his officially enrolled to the ENCI register. He is also trainer for CONI. He has trained dogs for: 3° Granatieri di Sardegna, Securpol, Deltapol, Disneyland Paris.
---
CHATTERJEE, Dr. Parag

Dr. Parag Chatterjee works at the National Technological University in Buenos Aires, Argentina. After receiving his Master's degree in Computer Science from University of Calcutta, India, he is currently researching in the field of Internet of Things directed to healthcare. His previous works have been published in reputed international journals and presented at several international IEEE conferences and Indian Science Congress. He edited a book on Internet of Things featuring 21 chapters by authors across the world, to be published by CRC Press, Taylor & Francis, this year. Prof. Chatterjee delivered invited talks at several international conferences and reputed institutions like Indian Institute of Science, Bangalore and Favaloro University, Buenos Aires. His current research is directed towards developing an IoT platform especially for the elderly people to use eHealth devices seamlessly and get personalized and predictive healthcare services, collaborated with University of the Republic Uruguay, UTT France and Lebanese University.
---
CICCOTTI, Mario

Mario Ciccotti Graduated in Chemistry and Pharmaceutical Technology at the University of Modena and Reggio Emilia, PhD student in Pharmacology and Toxicology curriculum Toxicology at Sapienza. He is a specialist in chemical risk assessment and management, and holds a second-level master's degree in NBC medicine at the University of Florence.
---
CIPARISSE, Dr. Jean-François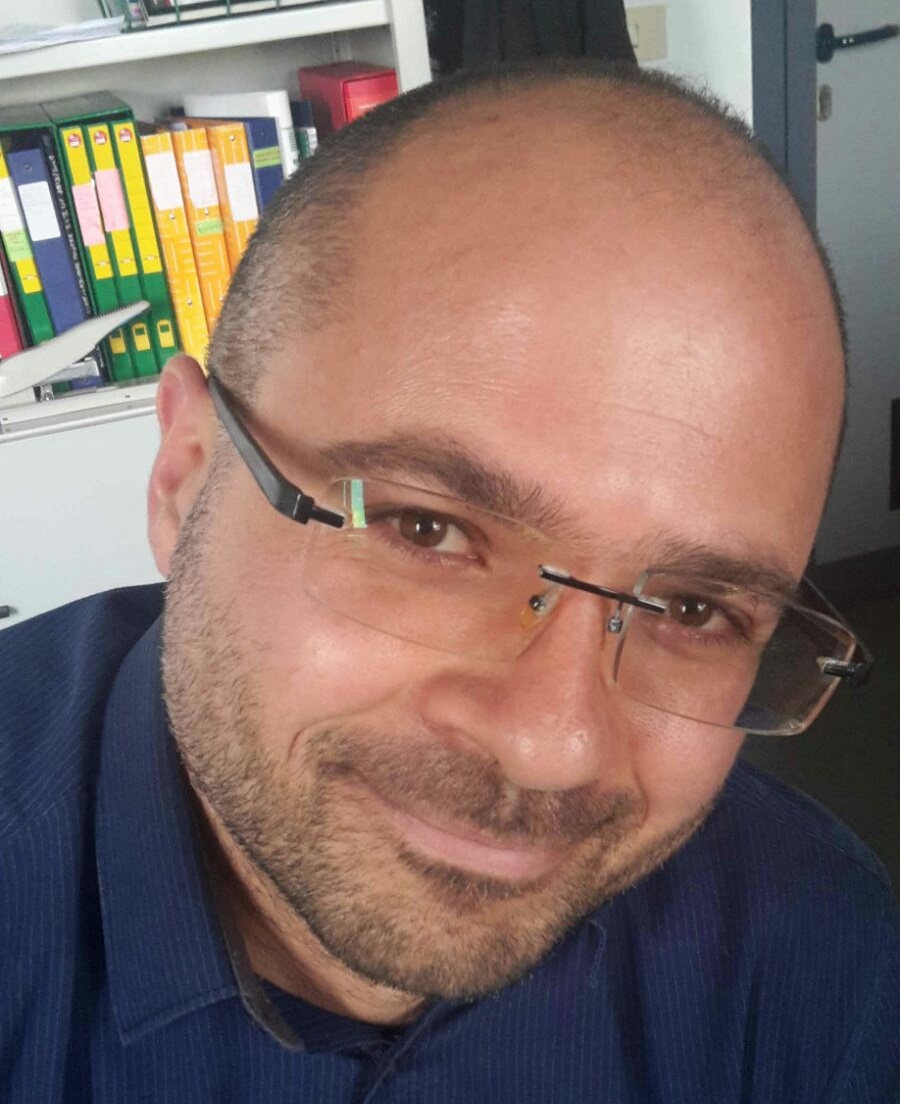 Jean-François Ciparisse (born on 09/05/1977), has a Master Degree in Aerospace Engineering, a Master Degree in Astronautical Engineering, a Post-Graduate course that releases 60 ECDS in Heat Transfer and Fluid Dynamics and a Ph.D. in Environment and Energy Engineering. After having worked for several years as a process engineer in an EPC company which designs power plants, he is now a Ph.D. student in Industrial Engineering in the University of Rome Tor Vergata. He is specialized in combustion, fluid dynamics and heat transfer.
---
CIPOLLONE, Lt.Col. Domenico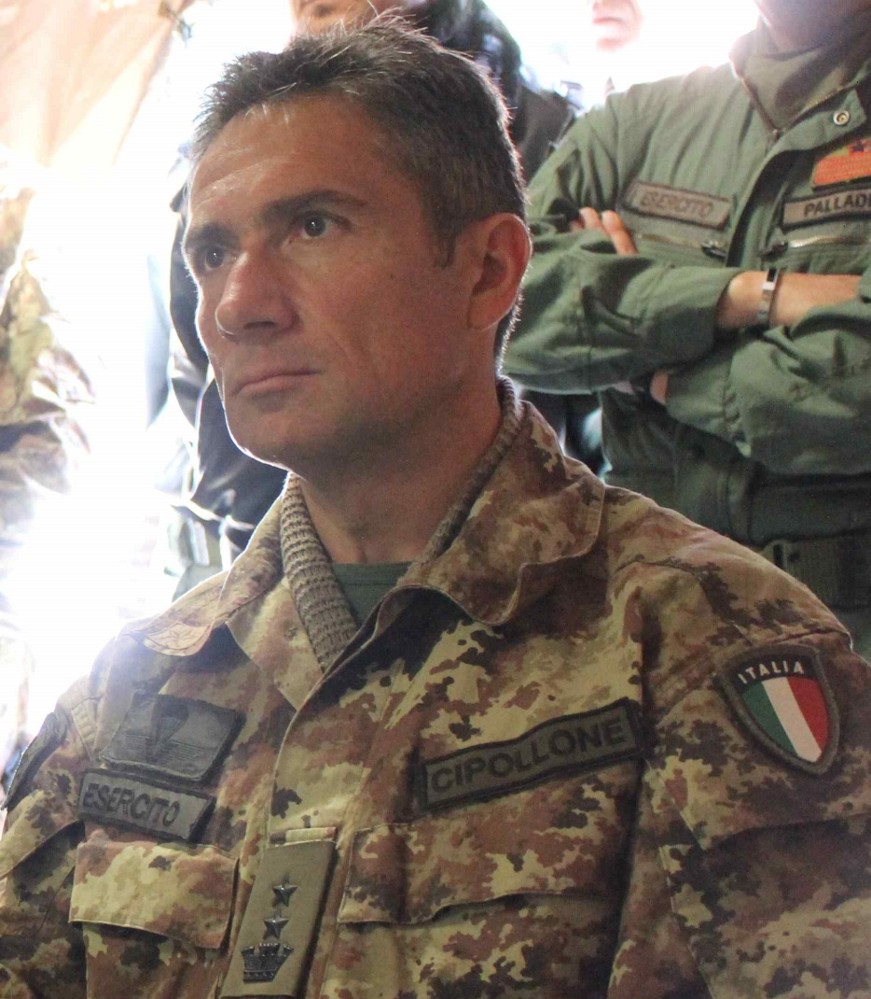 Domenico CIPOLLONE is an officer of the Italian Army since 1986. He serves in Joint NBC Defence School in Rieti where he teaches nbc defence organization in Italian Army and he is liable for work safety too.
In the role of Psychologist he is responsible of Psychologists in the region of Abruzzo for emergency management.
Expert in environmental risk management he participated in various operations and training missions in Romania, Turkey, Germany, UK, Czech Rep., Albania, Kosovo, Bosnia, Ukraine and Russia.
He has collaborated with the Faculty of Psychology in L'Aquila, the School of Ethics and Security in L'Aquila and with the Link Campus University as a lecturer in psychology and environmental risk management.
Currently he is teaching at the Training Defence Centre of Defence Ministry "Communication in conflict management".
---
CONTESSA, Dr. Gian Marco

Dr Gian Marco Contessa is a research scientist at the Institute of Radiation Protection of the Italian National Agency for New Technologies, Energy and Sustainable Economic Development (ENEA), where he is also Radiation Protection Expert of the Technical Unit for Nuclear Fission Technologies and Facilities and Nuclear Material Management.
He is a Medical Physics Expert and has been working in the field of occupational safety from electromagnetic fields and ionizing radiations for more than ten years.
He is author of more than fifty scientific papers on topics of medical physics and radiation protection published in national and international journals.
---
COPPE, Dr. Danilo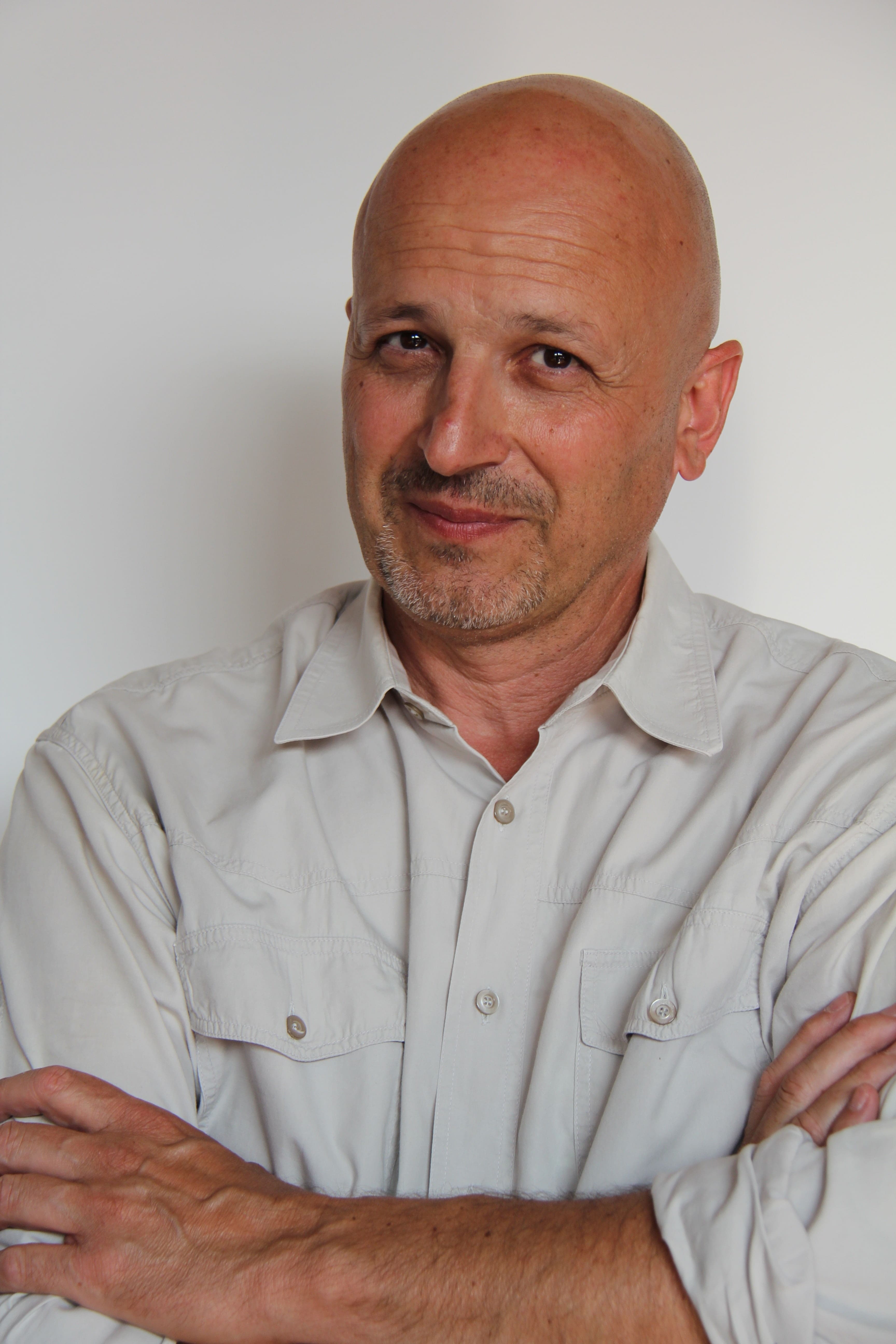 Dott. DANILO COPPE Geotechnical Mining & explosives operator. Expert in blasting engineering with over 700 interventions of Civil Explosives documented. Also degree in Criminological Sciences and Safety. Founder and designer of SIAG srl of Parma, an Italian company leader in Demolition with Explosives. Founder and President of Explosives Research Institute.
Teacher in the Master of Chemical Forensic Analysis for the University of Bologna. Teacher for Firefighter, for the Defense Industries Agency, for the Air Force, for the Interagency Intelligence Center for "Explosives General" and "Blast Investigation" . Author of over 50 scientific publications on the use of explosives, published in national and international journals and conference proceedings. Seven books: Explosives in fighting forest fires; Practical Manual of Civil Explosives three editions; Building Vulnerability in relation to Terrorist Attacks with Explosives; Dynamite Stories; Identification Colours of Explosives & Blasting accessories. Consultant and Auxiliary of Judicial Police for the Public Institutions for Explosives issues, effects of explosions on the environment, investigations, anti-sabotage and destruction of explosive materials. Advisor for Italian Courts. Director of several projects in the field of anti-terrorist search assignments with the European Commission. Referring Sites: www.esplosivi.it www.esplosivistica.it
---
CORRAO, Dr. Salvatore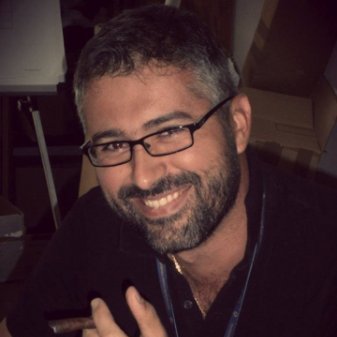 Salvatore Corrao has an academic background in Chemical Engineering and a specialization in photo catalysis and photocatalytic degradation of pollutants.
After his degree at the University of Palermo, he served – for three years - the Italian Army as a Lieutenant in the Engineering Corps at the NBC Defence Joint School of Rieti. Here he worked in the Experimental and Studies Area and took part in training activities and courses on CBRN (Chemical Biological Radiological and Nuclear) risk.
Since 2006 he has been working as a Fire Officer in the Central Directorate for Emergency and Technical Rescue – CBRN office – of the Italian National Fire Corps, Ministry of the Interior, in Rome.
Here he has gained experience in CBRN, specialised in training and doctrine, emergency planning, operational support, cooperation and liaisoning with National and International Bodies like NATO, European Commission -DG ECHO, OPCW and UN.

---
CORTELAZZO, STen.(cong) com. C.R.I. Alessio

Alessio Cortelazzo is a member of the biomedical technician group of the Military Corps of the Italian Red Cross. He specialized in Clinical Biochemistry and Pathology. He did his Doctorate in Biochemistry. Dr. Cortelazzo's primary area of research has focused on biochemical analysis and protein markers. He is author and co-author of more than 40 scientific and professional papers, and co-worker in projects with research institutes (i.e., Istituto Superiore di Sanità), universities (i.e., University of Edinburgh) and university hospitals (i.e., University Hospital of Rome Tor Vergata). Since 2009, he is involved in operational and demonstrative activities concerning the field sheltered laboratory unit of the Military Corps of the Italian Red Cross.
---
COSTAGLIOLA DI FIORE, Alesandro

Alessandro Costagliola di Fiore achieved a Master Degree in "International Relations" and a Second level Master Degree in "Protection from CBRNe Events". During the last five years, he held the role of Sales representative for the GCC and South East Asia for CRISTANINI DECONTAMINATION SYSTEMS. In this period of time he completed various projects in several countries, including: Vietnam, Malaysia, Thailand, Indonesia, Qatar, United Arab Emirates and Kuwait. During his studies at the University of Tor Vergata, he was able to make several experiments regarding decontamination of small arms in operative environment, from this experience he produced an award winning thesis work, about to be published.
---
D' AMBROGIO, Andrea

Andrea D' Ambrogio is associate professor at the Dept. of Enterprise Engineering of the University of Rome "Tor Vergata" (Italy). His research interests are in the fields of model-driven systems and software engineering, dependability engineering and distributed simulation.
---
D'AMICO, Maj. Fabrizio
Fabrizio D'Amico was born in 1976 in Rome. He is an external collaborator of Industrial Engineering Department at University of Rome Tor Vergata. He received a degree in biology from University of Rome La Sapienza. In 2004 he joined Italian Army as Lieutenant in Italian Corps of Engineer and he currently works at Centro Tecnico Logistico Interforze NBC in Civitavecchia as responsible of demilitarization of Chemical Weapons branch. In 2014 he received PhD "Quantistic Electronic and Plasma" in University of Rome Tor Vergata His research interests focus on modelling and simulations of release and spreading of radiological substances in the environment and evolution of infectious diseases following natural outbreaks or bioterrorist events. He teaches at Protection against CBRNe events Master of University of Rome Tor Vergata and in 2011 tought at School of Medicine and Surgery "Biological agents and bioterrorism" (a.a. 2012-2013). Fabrizio D'Amico is author of several papers on International and National Scientific Journal and Conference Proceedings.

---
D'ARIENZO, Dr. Marco
Marco D'Arienzo, born 1977, received a Master degree in Physics from Roma Tre University in 2003 and earned a post-graduate specialization in Medical Physics at Tor Vergata University in 2006. In 2004 he attained the professional qualification of Qualified Expert in Radiation Protection III degree, the highest level of specialization in radiation protection in Italy. From 2007 to 2010 he was appointed as Radiation Safety Officer for the Consorzio RFX, located in Padua, where he was responsible for the radiological safety of the ITER test facility (consisting in two neutral beam injectors currently under construction). During this period he carried out different studies in the field of radiation protection, including the analysis of possible external exposures and internal contamination issues following radiological accidents.
Since May 2010, he has headed the "Therapy Level Primary Standards" Unit at the ENEA-INMRI Casaccia research center with a permanent position. He has extensive teaching experience in the disciplines of medical physics and radiation protection with a number of academic appointments. His current research interests lie in different areas, ranging from dosimetry to radiation protection ad radiobiology. He is the author of two books on radiation protection and more than 30 scientific papers on international journals.
---
d'ERRICO, Prof. Francesco

Francesco d'Errico is an Associate Professor of Nuclear and Biomedical Engineering and of Medical Physics. He has performed and led multiple projects on advanced methods for radiation detection, dosimetry and imaging, and on image-guided radiological procedures supported by Italian, European and US agencies. FE has been Editor in Chief of the journal Radiation Measurements and is the Director of the Advanced Radiation Protection School "C. Polvani".
---
DEADRICH, Col. D. David
Nationality: USA
Date of birth: 18 January 1968
Place of birth: California

Education
•1985-1989; Embry-Riddle Aeronautical University, Bachelor of Science in Computer Science
•1990; US Army Military Police Officer Basic Course
•1995; US Army Military Police Officer Advanced Course
•2002-2003; US Army Command and General Staff College
Central Michigan University, Master of Science in Administration
•2011-2012; National Defence University - Industrial College of the Armed Forces, Master of Science in National Resource Strategy
Posts
•1990-1995; Platoon Leader, 142nd Military Police Company. Provost Marshal Operations Officer, Seoul, Korea. Commander, 3rd Military Police Detachment, Seoul, Korea. Brigade Training Officer and Brigade S1, 8th Military Police Brigade, Seoul, Korea
•1996-1998; Battalion S1, 504th Military Police Battalion, Fort Lewis, Washington; Company Commander, 571st Military Police Officer, Fort Lewis, Washington
•1998-1999; Operations Officer, 6th Military Police Group (CID), Fort Lewis, Washington
•1999-2002; Unit Assistor and Battalion Executive Officer, 2/338th Infantry Regiment (TS/TSS), Indianapolis, Indiana
•2003-2005; Deputy Provost Marshal, 94th Military Police Battalion, Seoul, Korea Battalion Operations Officer, 94th Military Police Battalion, Seoul, Korea
•2006-2007; Advisor, 1st Iraqi National Police Division, Baghdad, Iraq
•2008-2009; Deputy Commandant, United States Disciplinary Barracks, Fort Leavenworth, Kansas; Battalion Commander, 705th Military Police Battalion, (I/R), Fort Leavenworth, Kansas
•2009-2010; Commander, Taji Theater Internment Facility, Taji, Iraq; Battalion Commander, 705th Military Police Battalion, (I/R), Taji, Iraq
•2010-2011; Operation Officer, US Army Health Promotion Task Force, Pentagon, Washington, DC
•2012-2013; Operations Officer, G3, 21st Theater Sustainment Command, Kaiserslautern, Germany
•2013 – Chief of Staff, JCBRN Defence COE
Missions
•April 1997 – November 1997, SFOR; Commander, 142nd Military Police Company, Taszar, Hungary
•January 1999 – July 1999, SFOR; Operations Officer, HQ Commandant, HQ SFOR, Sarajevo, Bosnia-Herzegovina
•January 2006 – January 2007, OIF; Advisor, 1st Iraqi National Police Division, Baghdad, Iraq
•August 2009 – August 2010, OIF; Commander, 705th Military Police Battalion and Commander, Taji Theater Internment Facility, Taji, Iraq
Honours:
• Bronze Star Medal
• Meritorious Service Medal
• Joint Service Commendation Medal
• Army Commendation Medal
• Navy/Marine Corps Commendation Medal
• Joint Service Achievement Medal
• Army Achievement Medal
• Navy/Marine Corps Achievement Medal
• National Defence Service Medal
• Army Expeditionary Medal
• Iraqi Campaign Medal
• Kosovo Campaign Medal
• Army Service Medal
• NATO Service Medal
• Combat Action Badge
• Basic Parachutist Wings
• US Air Force Security Police Qualification Badge
---
DE NOVELLIS, Sara
Deegre in Physics and Medical Physics Postgraduate Diploma, with an experience as a Radiation Protection Expert (Level 3 - D.Lgs 230/95).
---
DI GIAMBERARDINO, Lina

Biologist at the Italian Ministry of Interior, PhD in Industrial Engineering.
---
DI GIOVANNI, Dr. Daniele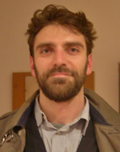 He got a Master's Degree in Environmental Engineering at the University of Rome "Tor Vergata" in 2006, then he worked for several private companies and engineering firms operating in design and management of complex plants. In 2013, he collaborated with Eni (ex. National Hydrocarbons entity) and CRATI ("Consortium for Research and Technological Applications and Innovative") as part of a project on the use of algal biomass for the production of bio-fuels of second generation. In 2013, he attended the 2nd Level International Master Course in "Protection against CBRNE events".
In January 2014, he won the scholarship for the "Quantum Electronic and Plasmas" Ph.D. at the University of Rome "Tor Vergata", since it he started to collaborate to the development of projects dealing with CBRNe safety and security.
In particular, he participates to the study of the technical gap analysis and assessment, aimed at process improvement exercise sessions of persons called to act in the context of Crisis Management system. He also follows the development of industrial research projects directed to the integration of detection systems, risk analysis and geo-referencing in innovative devices designed to facilitate the work of first responders on the field.
In January 2015, he becomes Tutor of Physics at the Faculty of Engineering of the University of Rome Tor Vergata. Continues its consulting activities for public and private institutions about CBRN risk.
He is Responsible for the communication with attendees International Master Course in "Protection against CBRNE events".
---
DI NATALE, Prof. Corrado

Corrado Di Natale is a Full professor of electronics at the Department of Electronic Engineering of the University of Rome Tor Vergata where he teaches courses on "Electronic Devices and Sensors" and "Sensor Systems". His research activities are concerned with the development and application of chemical, bio-sensors, and artificial sensorial systems (olfaction and taste), and with the study of the optical and electronic properties of organic and molecular materials. Corrado Di Natale authored more than 400 papers on international journals and conference proceedings. His papers received 7704 citations with a H-index=48 (source Scopus). He chaired the 9th International Symposium on Olfaction and Electronic Nose (Rome, 2002) and Eurosensors XVIII Conference (Rome, 2004) and has been member of the organizing committee of national and international conferences in sensors. He serves as component of the editorial board of the journals Scientific Reports and Sensors; of the steering committee of the Eurosensors conferences series, and of the technical programme committee of the Transducers conferences series. He is the chairman of the Italian Association on Sensors and Microsystems.
---
DI RIENZO, Andrea
- Pilot, IOS Operator and auditor
Helicopter and RPAS commercial pilot and compliance/safety areas auditor. In the aviation field since 2012 as a helicopter pilot in aerial work operations for methane pipeline supervision and as an auditor in compliance/quality areas for European and National aeronautical regulations. Since 2017 he works with Heli Protection Europe Srl as IOS Operator on flight simulators, auditor and safety officer.
---
DI TRAPANI, Giovanni

The Institute mission consists in the study of service activities and their interdependence with the other sectors of the economy. It was formulated at the beginning of the 1980s when the development of services in industrialised economies became clearly outlined, and it is still relevant today largely due to the speed with which the dynamics of these processes have impacted on contemporary economies, as well as their strong links with innovation in the overall productive and social system.
---
DI PAOLO, Dr. Ferruccio
Born in Rome on 07.31.1961.
MSc in Sociology. Post‐graduate course in Mass Communication
Officer at the 21st Artillery Group "Romagna" in the Italian army.
Since 1985 and currently working for the Department of Firefighters, Public Rescue and Civil Defence at the Italian Ministry of Interior. Member, since 2008, of the Working Group on the activities of communication learning, research and training in crisis situations.
Manager of the activities and training in Institutional Relations, with particular emphasis on crisis communication. Writer of the documents relating to the management of crisis communication on numerous national and international military exercises.
Part‐time worker from 1990 to 2012 devoting part of his time to professional activities in the field of communication, supporting in this way the skills acquired within the Public Administration to those already acquired.
Visiting professor at the Faculty of Political Science, Sociology and Communication at the University of Rome "La Sapienza" where he is also been appointed expert, since 2010 on the subject " Public Relations and Corporate Social Responsibility" and entitled to be part of the examination boards for university students. Manager of the syllabus on Public Relations (media relations, event planning, crisis communication, new media, Litigation PR).
Communication Specialist and member of many national and international networks on communication.
Author of publications and online newspapers writer on the field of communication, risk communication and crisis communication, issues for which he has participated in numerous conferences. Editor for the "Di Virgilio" publishers. Manager for the "Scienze Sociali" Series.
PUBLICATIONS AND OTHER INFORMATIONS
"Le istituzioni politiche nell'era dell'ascrittività. La Grecia, Roma e l'Alto Medioevo" by Stefano Scarcella Prandstraller and Ferruccio di Paolo; FrancoAngeli Editions, 2009, Rome, ISBN 9788856811087.
"Relazioni istituzionali e sociologia relazionale ‐ Una disciplina, una professione, un
paradigma" written by Stefano Scarcella Prandstraller with chapters "Le relazioni con il sistema dei media; L'organizzazione degli eventi; Le relazioni istituzionali con internet e i nuovi media; Le relazioni istituzionali nelle situazioni di crisi," written by Ferruccio Di Paolo; Virgilio Editions, "LaSintesi" Series, 2011, Rome, ISBN 9788890504839.
"Teorie e tecniche della Responsabilità Sociale d'Impresa" written by Stefano Scarcella Prandstraller with the chapter "Il contenzioso con gli stakeholder e le litigation PR" written by Ferruccio Di Paolo; Virgilio Editions, "LaSintesi" Series, 2013 Rome, ISBN 9788897971054. "Litigation Public Relation, La gestione della strategia comunicativa nei contenziosi giudiziari." "LaSintesi" Series, 2014, Rome.
---
DOSSI, Licia
Dr Dossi is a Senior scientist with expertise in synthetic polymer chemistry and explosives chemistry gained in more than 25 years' experience in European Academic institutions.
She graduated with a MSc in Chemistry from Pisa University Italy, with a thesis on Liquid Crystalline Polymers and received her PhD in Biomaterials from Brescia University Italy. Dr Dossi has had several research contracts with Pisa University-Italy, Genoa University-Italy and Bristol University-UK and a brief experience in a pharmaceutical industry, Ivoclar-Vivadent-Liechtenstein before joining Cranfield University in 2008.
She is currently active researcher at Cranfield Defence and Security in Shrivenham, she delivers lecturers and manages modules and short courses and she is Health & Safety Manager of two laboratories within the Centre for Defence Chemistry. She is involved in several areas of research as chemical detection of explosives, curable polymers, energetic binders for explosive formulations, smart high performance energetic formulations, synthesis and characterisation of common explosives, coating of explosives and metals and fluoropolymers. She collaborates with academic and industry in UK and overseas and manages staff and resources.
---
DUSHEK, Frank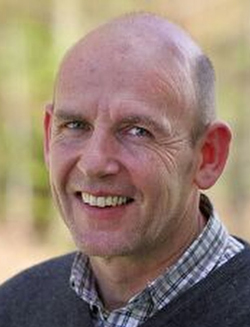 After finishing his PhD on resonance Raman spectroscopy in 1996 at the University of Würzburg, Germany, Frank Duschek joined the Germany Aerospace Center (DLR) for research and development on high power and chemical lasers. Since 2008, his main research interest is focused on standoff detection of chemical, biological and explosive hazards applying laser based spectroscopy. The main aims are to develop solutions for defence and security applications, to evaluate mature and new technologies and to advise and train end users. He is the head of the department Atmospheric Propagation and Effect at the Institute of Technical Physics at German Aerospace Center.
---
DVORAK, Dipl. Ing. Jindrich
Jindrich Dvorak, born 22 March 1960, is a graduate (Diplom-Ingenieur) from the Military University of Ground Forces located in Vyskov, Czech Republic, specialized in CBRN Defense.
He served 18 years in the Army of the Czech Republic as a CBRN Defense officer and lecturer at University of Defence in Brno, specialized in CBRN (WMD) protection, emergency response and related logistics. He then worked for over 13 year at Organization for the Prohibition of Chemical Weapons and recently in private sector with a company specialized in CBRNE Training and consulting services.
To further enhance his education in the field of toxic industrial chemicals and related protection he completed a postgraduate course in Industrial Toxicology in 1991-1992 at Institute of Chemical Technology, Prague, Czech Republic.
He also completed Health Physic, Level 4A course at Delft University of Technology - in 2007 in order to supervise CBRN munitions non-destructive evaluation and related training.
- in 2012 he finished a qualification course for implementation of tasks of risk prevention.
- in the area of work and safety in the Czech Republic and earned a status of independent Work and Safety Officer.
Maj Dvorak (Retired) completed various assignments with international organizations:
- Liaison Officer and Logistics Plans Officer for the IFOR-NATO Commander for Support HQ in Former Yugoslavia, 1996.
- Organization for the Prohibition of Chemical Weapons (OPCW): Inspector (Chemical Weapons Munitions Specialist), Acting Inspection Team Leader, 1998 – 2009, and Expert (Special Service Agreement) for Chemical Weapons Destruction Facilities inspections at OPCW till 2011.
- Munitions Non-destructive Evaluation trainer for OPCW inspectors: Radiographic Testing (X-Ray), Ultrasonic Testing and Hydrogen Concentration Measurement including independent work and supervision of handling of radioactive sources and radiation producing equipment.
He is currently appointed as Senior Consultant and Trainer for Hotzone Solutions Group at the Live Chemical Agent Training and Testing Facility in Vyskov, Czech Republic
---
DI TRAPANI, Giovanni
---
C