L-M
LAMPALZER, Hermann Alex


Mr. Lampalzer graduated in 1992 from the Austrian Military Academy as a NBC Defence Officer. Besides various postings in the Austrian Army, he gained almost 20 years of experience in international arms control. His first-hand verification expertise stems from working as a chemical weapons inspector with UNSCOM in Iraq and later in the Organisation for the Prohibition of Chemical Weapons (OPCW). Subsequently, he served as a Senior Policy Officer in the OPCW as well as a Policy Planning Officer in the Comprehensive Nuclear-Test-Ban Treaty Organization. Alex represented, inter alia, the OPCW in 2007 in the update of the UN Secretary-General Mechanism and was also a member of the Temporary Working Group on Verification/Scientific Advisory Board established under the auspices of the OPCW Director-General between 2013 and 2015. Mr. Lampalzer holds also a PhD in political sciences from the university of Vienna and a MSc in Intl. Project Management.
---
LANCIA, Dr. Corrado
• Degree Biology ( University 'La Sapienza' – Rome ) 1976-1981
• Master Protection from CBRNE ( University 'Tor Vergata' – Rome ) 2010
• Plant Biologist - Agriculture Industrial Development SpA 1981-1984
• Biologist - Plant Pilot Fermentation Department Cyanamid Italia 1984-1986
• Biologist - Plant Flower Production 1987-1988
• Biologist - ENEL Aquaculture Pilot Plant 1991-1993
• Sales Specialist - Research Division Prodotti Gianni SPA 1988-1991/1994-1996
• Sales Specialist Biotechnology – ( Roche Diagnostics / Gruppo Carli/CLAB Biotec) 1996-2009
• Sales Specialist Sterility Assurance ; Classical/Rapid Microbiology - (Biotrace Microsafe-3 M Group - Particle Measuring Systems ) 2009 - Today

---
LATINI, Gianna

Gianna Latini is Product Engineering at the Defence Division of Aerosekur spa and former student of International Master Courses in Protection against CBRNe events.
---
LOMBARDI, Dr. Eng. Gianrico
Gianrico Lombardi received a degree in Nuclear Engineering in 2003. He has been working in Sogin S.p.A. since 2004 and he is an expert in the technical management of reprocessing contracts of irradiated nuclear fuel and the management of spent fuel and radioactive material transports.
From 2004 to 2013 he was involved in the preparation and realization of 26 irradiated nuclear fuel transportations from Italy to reprocessing sites in Great Britain and France.
He has also collaborated with NPPs regarding procedures applied for the shipment of irradiated nuclear fuel. Since 2006 he has been the Dangerous Good Safety Advisor for class 7 – radioactive materials and since 2007 he is DGSA for 5 Italian sites. He has also collaborated in the publication of the third edition of "Il consulente per la sicurezza dei trasporti di merci pericolose" (EPC Libri) and he is also a professor at the Radwaste Management School of Sogin S.p.A..
Since 2012, he has been a coordinator of the UNI working group related to transport of radioactive material and he has recently become a member of ISO/TC 85/SC 5/WG 4 "Transportation of radioactive material".
---
LEE, Gyu-Cheol Lee

Birthday: 24 Oct, 1972; Nationality: Republic of Korea; Principal Researcher; Ph.D., Dept. of Microbiology, Chungbuk National University.
---
LONGO, Dr. Giovanni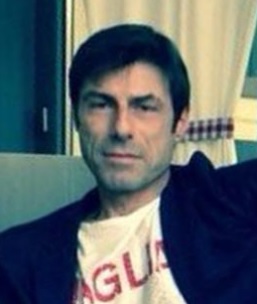 Business Development Manager Europe. Post Graduate Studies in International Relations Italian Society for the International Organisation (SIOI), Rome, Italy; Honours Degree in Political Science (summa cum laude) Bari University. Professional Development Training: Leadership Development; Situational Leadership; Sponsorship; Coaching EU Competition Law; Foreign Corrupt Practices Act (FCPA); UK Bribery Act Procurement Procedures; EU Public Sector Procurement; Public Contracts Business Relations with Public Administrators; Value Selling; Value Pricing; Strategic Selling Chemical Biological & Radiological Awareness; Time Management; Project Management Communication; Negotiation; Problem Solving; Leader Effectiveness Training (LET) Technical Advisory. Professional Experience: W.L. GORE & ASSOCIATES, Italy and Germany from 1999 to the Present. Business Development Manager GORE Military Fabrics (2007-Present). Promoted to drive sales and performance of the military fabrics line of business. Collaborate closely with cross-functional product, engineering, R&D, manufacturing, marketing, and support colleagues to ensure the superior achievement of customer needs. Ran all Italy sales for the Gore military fabrics and GORE CHEMPAK ChemBio Protective fabrics product lines, strategically aligning global and European business objectives with the market-specific sales approach.
---
MALIZIA, Dr. Andrea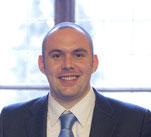 Andrea Malizia is a Researcher in Experimental and Applied Physics at the Department of Industrial Engineering, University of Rome Tor Vergata. He achieved his Bc.S. in 2003 and the Ms.S. in 2005 (cum laude) in Environmental Engineering both at the University of Rome Tor Vergata. Dr. Malizia defended his Ph.D. in Quantum Electronics and Plasma Physics in 2010 (Rank 4/4); he later achieved in 2010 the postgraduate title in Protection against CBRNe events (cum laude) at the University of Rome Tor Vergata. His research interests center on improving the understanding, design, and performance experimental set-up to analyze the mobilization of toxic dust in case of accident in the energy plants. Currently, he studies the mechanism of mobilization in case of accident like Loss Of Vacuum Accident (LOVA), Loss Of Coolant Accident (LOCA) by the mean of experimental and numerical characterization. In addition, Dr. Malizia has contributed to the development of LIDAR/DIAL systems for environmental control and military application. He cooperates with international entities (public, military, academics and private) involved in CBRNe (Chemical, Biological, Radiological, Nuclear and explosive) safety and security. He is the Didactical Coordinator of the International Master Courses in Protection against CBRNe events since 2008, cooperating with the most important national and international entities involved in the CBRNe events. He is Assistant Professor for the course of Medical Physics at the Faculty of Medicine and Surgery, University of Rome Tor Vergata . He also serves as Tutor Assistant in the courses of Physics, Laser systems, Nuclear Fusion Energy and Measurements. During 2008-2009, he was a Visiting Researcher at the Culham Centre of Science (UK). Dr. Andrea Malizia is author of more than 90 scientific works on international and national Scientific Journal and Conference Proceedings and of 1 National Patent. He received two National Awards for his research activities: "Premio Città e Sicurezza" (2007) and "Premio Sapio" (2011).
---
MANCINELLI, Prof. Sandro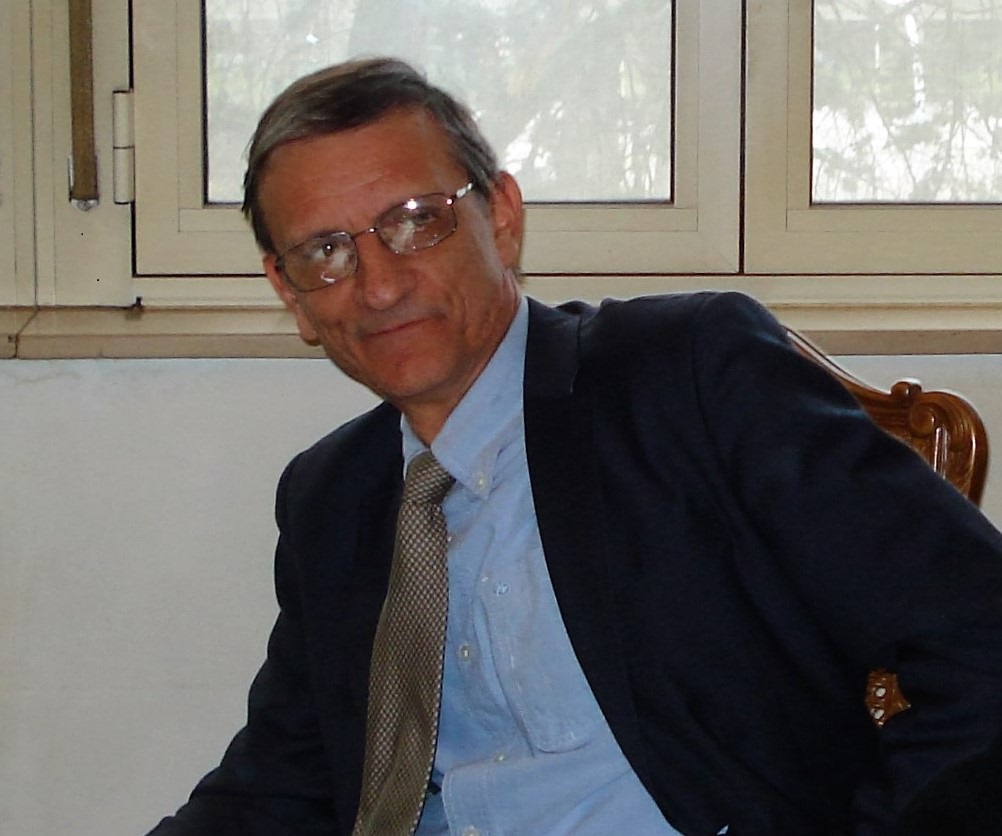 Present position
Associate professor of Hygiene and Public Health, department of Biomedicine and Prevention; Director, CIFAPPS (Interdepartmental center for health professionals education and training), Tor Vergata University, Rome, Italy.
Education:
1979: MD;
1982: Specialty in Hygiene and Preventive Medicine;
1987: PhD in Epidemiology and Microbiology, La Sapienza University, Rome.

1988: researcher;
2001: associate professor .

Languages: Italian, English
Working and research experience:
1987-92: Fellowship, Italian Ministry of Health: SIEO Project, aimed to create a nationwide network for drug surveillance in hospital;
1990-1995: Fellowship, FATMA-CNR (National Research Council): Project aimed to develop an epidemiologically oriented software for GPs' activity;
1996-97: Head of Operative Unity , Italian Health Ministry : TB National Project;
1995-2000: Head of Operative Unity, CNR (National Research Council): Italian National Project for Hospital Infection Control;
1999: Health expert for cooperation in Mozambique, Italian Ministry of Foreign Affairs;
1999-2013: Team member, the DREAM (Drug Resources Enhancement against AIDS and Malnutrition) program, fighting HIV/AIDS and malnutrition in African countries;
2012 Unit manager, Italian Health Ministry: Project "Italy in Europe" national ECDC study.
Author of more than 200 scientific publications: 98 articles, 103 abstracts / posters / communications, 8 books/chapters/monographies.
---
MARCHIONNI, Claudia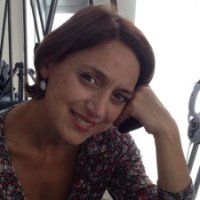 Dr. Claudia Marchionni is a professional journalist, reporter and editor for Italian Television. She has been editor in chief for TG5 and actually she his editor in chief for Matrix.
She worked also for Il resto del Carlino , La Voce, Mixer, Corriere del Mezzogiorno. She works also with Marie Claire e D - la Repubblica delle Donne.
---
MARSELLA, Stefano

He has an MD in Civil Engineering and actually he is the Director of the National Fire Academy (Istituto Superiore Antincendi), Italian Ministry of Interior.
In the past he has been:
• Manager at the Fire Brigades of Milano (Italy), Italian Ministry of Interior
• Manager at the Fire Brigades of Arezzo (Italy), Italian Ministry of Interior
• Manager at the automatic informative systems of the Fire Brigades, Italian Ministry of Interior
---
MARTELLINI, Prof. Maurizio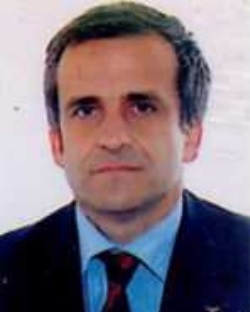 Professor of Physics at the University of Insubria.
Main competences and experiences: 1) Analysis and elaboration of security strategies on international security issues, WMD-related proliferation prevention, CBRN and dual & international practice and scientists engagement & redirection programs; 2) Analysis and engagement of critical countries, including "states of proliferation concerns", like Iran and North Korea; 3) Experience in "track-2" diplomacy and "facilitator" activities; 4) Strategizing, planning and management of long-term international cooperative programs and projects on global issues; 5) Organization of international meetings and workshops on global issues and related brainstorming round-tables; 6) Research programs in nuclear security & safety and fundamental physics; 7) Founder of the International Think-and Do-Tank "Landau Network Fondazione Volta (LNFV)" and "International Working Group (IWG)" Como, Italy
Most important achievements of the last five years: 1) EU CBRN CoE Projects management , namely Team Leader of Project 3 "Knowledge development and transfer of best practice on bio-safety/bio-risk management", of Project 18 "International Network of Universities and Institutes for Raising Awareness on Dual-Use Concerns in Bio-Technology". Also Team Leader of the Project tiled "Redirection of former Iraqi WMD scientists through Capacity Building for Decommissioning of Nuclear Facilities, including site and radioactive waste management". As Team Leader, I covered the following tasks: • Assure coordination and communication flow among partners; • Assure respect of deadlines and management evaluation; • Assure organizational planning and day-to-day management; • Assure sound financial management and compliance with financial rules (including commissioning independent audit); • Assure project's risk mitigation and response; • Assure comprehensive coordination among the implementation of project activities and respect of guidelines of the contracting authority; • Evaluate and assure the sustainability of the projects; • Report to contracting authority. 2) GP-IWG Management Executive Secretary of the International Working Group (IWG) for the European Nuclear Cities Initiative (ENCI) on behalf of the International Science and Technology Centre (ISTC) of Moscow, of the European Commission DG Research and of the Italian Ministry of Foreign Affairs.
.
---
MASSETTI, Vittorio

VITTORIO MASETTI – CEO and Accountable Manager

Helicopter, airplane and RPAS pilot. He made his first flight in 1994 and since 1999 he served as commercial pilot companies mainly operating in aerial work and disaster relief. In Italy he flew for Dipartimento della Protezione Civile della Presidenza del Consiglio dei Ministri and for many Governments and Organizations in Europe, Africa, Central Asia and Middle Est.
Since 2009 beyond his flight activity he is CEO of Heli Protection Europe.
---
MASSONI, Francesco
Research Fellow – University "Sapienza" of Rome
PhD in Public Health, University "Sapienza" of Rome
Postgraduate course in Forensic Psychopathology, University of Milan
Postgraduate course in Forensic Psychiatry, University of Turin
Postgraduate course in Criminology, University "UniTelma Sapienza" of Rome
Postgraduate course in Forensic Anthropology, University of Milan
Specialization in Legal Medicine, University "Sapienza" of Rome
Graduated in Medicine and Surgery, University "Sapienza" of Rome
Author more than one hundred of publications.
Editorial board member or reviewer of many International journals.
---
MASSUCCHIELLI, Lorenzo S.


Humanitarian operator and crisis manager, specialised in command & control systems in emergency and development operations, other than security planning, preparedness and response. Operating with the Italian Red Cross since 2004 (starting as a Volunteer) and since 2008 working in an international environment cooperating with NATO, other NGOs and Governmental Organisations. Deployed for both assessment or ongoing operations in more than 10 countries, in Africa, Asia, Caribbean and Europe, appointed as Head of Mission or Delegation, Team Leader, Liaison Officer, Security Officer, Project Manager.
Working in the CBRN sector since 2005 – at the beginning trained as decontamination operator -, he developed specific procedures for mass gatherings and response, specific for the Italian Red Cross CBRN volunteer-based units, that has been used to manage the 6-months' activity during EXPO 2015.
Actually covering the position of European Affairs Officer at the Italian Red Cross Headquarters in Rome, exporting the Italian Red Cross knowledge and know-how in CBRN and sharing ideas and procedures with international partners.
---
MATRONE, Gaetano
T.V. (GN) of Direzione degli Armamenti Navali, Italian Nay, Ministry of Defence (and former student of the International Master Courses in Protection Against CBRNe events.
---
MEDAGLIA, Pier Gianni
Associate Professor in Material Physics at the Department of Industrial Engineering, University of Rome Tor Vergata (Italy).
---
MEI-LING, Lei
Lei Meiling graduated from Changchun geological college in 1994. She got doctor's degree on environmental engineering in 2009. Her major work is decontamination research and analytical chemistry research. She is working at the state key laboratory of NBC protection for civilian now.
---
MEROLA, Vincenzo

Former Director at the General Secretariat of Defence for the tech innovation. He has served Stato Maggiore della Difesa for informatics system protection issues. He has served for the informatic security at the Italian Prime Minister Office.
---
MEULENBELT, Dr. Stephanie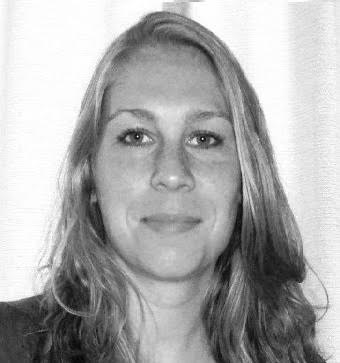 Stephanie Meulenbelt (1986) holds an MA in Criminology (University of Utrecht, Netherlands) and an LLM in International Law (University of Reading, UK). She has worked for the Organisation for the Prohibition of Chemical Weapons (OPCW) and the Netherlands Organisation for Applied Scientific Research (TNO), where she performed research in the areas of (CBRN) defence, safety and security. Stephanie has written reports and published several articles on a variety of topics, including cyberwarfare and cybersecurity, international organised crime and CBRNE (terrorism) related issues. Currently, she is employed at the Dutch National Institute for Public Health and the Environment (RIVM). Within the Centre for Environmental Safety and Security, which focuses on the physical safety in the Netherlands with regard to the threat and consequences of (CBRN and other) accidents and incidents, Stephanie works on CBRNE as well as other (inter)national safety and security related topics.
---
MICHELINI, Elisa

Elisa Michelini has been a researcher in analytical chemistry at the University of Bologna since 2006. Her scientific activity has been devoted to the development of bioanalytical methods including bioluminescent whole-cell biosensors with applications in drug screening, environmental monitoring, forensics, and diagnostics. More recently her activity has been devoted to the development of portable biosensing devices and smartphone-based sensors for on-site multiplexed and point-of-need analysis. She is author of 57 papers on refereed journals with high impact factor in the fields of Analytical Chemistry, Environmental and Food Chemistry, Clinical Chemistry and more than 100 oral and poster presentations in national and international congresses (of which 8 invited lectures). H-index: 23; Sum of the Times Cited: 1738 (Source: Isi Web of Knowledge). Since 2012 she has been a Member of the Scientific Advisory Board of the "International Society for Bioluminescence and Chemiluminescence" (ISBC) and Secretary since 2015. She is Expert of European Commission for nanobiotechnology (Evaluator of FP7 and H2020 Proposals). In 2013 she received National Scientific Habilitation for full professorship in Analytical Chemistry. She is coordinating the international project "CELL BIOSENSORS- Cell Biosensors for Detection of Chemical and Biological Threats" (funded by NATO-SPS, 2016).
---
MILOVANOVIC, Dubravka

Dubravka Milovanović is Assistant Research Professor and Assistant Director at Department of Physical Chemistry, Institute of Nuclear Sciences Vinča, Serbia. Dr. Milovanović's main professional activities are organic pollutants detection, protection and decontamination, laser material processing, pulsed laser deposition of catalysts on the electrodes for fuel cells and quality management system in laboratory, including the accreditation of test methods according to the requirements of applicable standards.
---
MINGHETTI, Salvatore
C.A.T. Salvatore Minghetti
1990 graduation degree (B.Sc.) in Biological laboratory technologies - University of Rome "La Sapienza";
1990-93 biological laboratory technician at the "Population Genetic Institute" – Dept. of Biology –
University of Rome "La Sapienza";
1993 – 2017 employed as administrative technical officer at Italian Department of Firefighters Public Rescue and
Civil Defense – National Fire Corps (since 2001 at the C.B.R.N. advanced regional team of Venice);
2007 - 2017 Biological laboratory Responsible - C.B.R.N. advanced regional team of Venice.
---
MOLINARI, Filippo

Medical Officer responsable for research projects and training in CBRNe, Clinical Pathology and Clinical Biochemistry at the Military Hospital of Rome. Former Director of Health Service at the 34° Gruppo Squadroni AVES "Toro" – Venaria Reale (TO).
---
MOLTENI, Fabio

Army Corps General, Head of the Test Flight Center of the Italian Air Force Logistic Command (Comandante della 1ª Divisione del Comando Logistico dell'Aeronautica Militare - Centro Sperimentale di Volo).
---
MONDUCCI, Timoty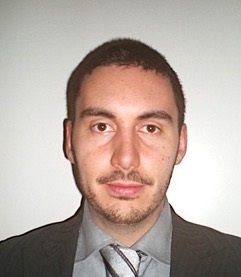 CAMO Postholder and Compliance Monitoring Manager

Aerospace engineer, commercial airplane and RPAS (drones) pilot, instructor and flight examiner for RPAS (multicopter and fixed wing).
Since 2004 he's ground instructor for pilots (airplane and helicopter) and aeronautical technicians licenses.
Since 2006 he deals with airworthiness and aeronautical quality, and since 2014 also with EASA Safety Management System. He currently holds in Heli Protection Europe Srl the position of Head of Engineering (CAMO Post Holder) with ARS privileges and Quality Manager.
---
MOREA, Prof. Donato

Adjunct Professor of Engineering Economy at the Department of Industrial Engineering of the University of Rome Tor Vergata, where carries out research on the analysis of investments in the renewable energy sector. PhD in Engineering Management. Civil engineer freelancer in technical and economic fields. Chairman of Project Financing Commission at the Order of Engineers of the Province of Rome, where he conducts research on Project Financing and teaching activity in training courses. Technical Consultant of the Court of Rome in technical, economic and financial fields. Its fields of expertise and research interests concern the Engineering Economy, Energy Technology, Renewable Energy, Finance, Investment Analysis, Project Financing, Management, Taxation, Civil Engineering, economic impacts of CBRNe events. He is the author of scientific publications in national and international journals.
---
MRVAN, Lubomir

During his military tour he served as an engineer at different commanding posts. He was deployed to UNTAES mission in Eastern Slavonia, later to HQ SFOR in Sarajevo, Bosnia and Herzegovina. In the Iraqi Freedom operation, he took over the leading position as a demining company commander. He was assigned as a senior officer to Joint Engineer Operations Branch at the Allied Joint Force Command in Naples, Italy for three years. After serving at the General Staff of the Armed Forces of the Slovak Republic, Staff for Operations, he took over the position of the Engineer Battalion Commander of Land Forces.
In 2014 he assumed a position of the Director of the NATO EOD Centre of Excellence in Trenčín, Slovakia.
---
MUGELLESI, Roberta

Roberta Mugellesi is Integrated Applications Manager in the Directorate of Telecommunications and Integrated Applications of the European Space Agency. She holds a Doctor Degree in Applied Mathematics from the University of Pisa, Italy, and a Master in Business Administration from the Schiller International University of Heidelberg, Germany. Before joining current position, she led orbit and manoeuvre operations for several ESA satellites during different phases of the mission. In the current position, she is working on a varied range of IAP projects with recent focus on CBRN counteracting measures.
---
MURARI, Andrea

Andrea Murari received his B.A. in Applied Electronics, his M.S. degree in Plasma Engineering and his Ph.D. in Nuclear Power Plants in 1989, 1991 and 1993 respectively. After a period in the private sector in the field of electronic and telecommunications, he has mainly worked in measurements, data analysis techniques and control of high temperature plasmas. Between 1998 and 2002 was leader of the technical group supporting all diagnostics of the RFX experiment. Between 2002 and 2010 he was Task Force Leader for Diagnostics on JET and between 2008 and 2014 he has also covered the role of Head of JET CSU Group on Diagnostics and CODAS (COntrol and Data Acquisition). From July 2008 to December 2016 he coordinated the European participation to the ITPA topical group on diagnostics. Since 2011 he is the official interface of JET to the EIROFORUM Thematic Group on Instrumentation. Since 2014 he is the Head of EUROfusion JET Enhancement Department. Since 2014 he is the official interface for EUROfusion to the EIROFORUM Thematic Group on Information Technologies. He is presently Leader of the JET Team of the EUROFUSION ITER Physics Department.
---
MYJER, Prof. Eric

Professor of Conflict and Security Law, School of Law, Utrecht University, the Netherlands; Director Centre for Conflict and Security Law.
-member of the Committee on the Use of Force of the International Law Association (ILA);
-external researcher at the University of Amsterdam;
-Judge (locum) The Hague Court of Appeal.
- Previously: advisor to the Netherlands Delegation to the OPCW; vice-chair and a member of the Confidentiality Commission of the OPCW; Associate Professor of public international law (University of Amsterdam); diplomat with the Netherlands Ministry of Foreign Affairs; practicing lawyer with an Amsterdam international law firm; attached to the Netherlands Council on Legal Cooperation with Indonesia (Leiden University); research fellow at the Department of War Studies of Kings College (London), and at the Polemological Institute of Groningen University.