Q-R
Qi Jiayi

Dr. Qi Jiayi is a professor of Research Institute of Chemical Defense in China, and he achieved his PhD degree from Harbin Institute of Technology. He served as a director and standing director of the Chinese society for composite materials. He devoted a long-term effort to international composite materials research.
---
QUANTE, Volker R.

Colonel (GS) Volker R. Quante (German Army) is Deputy Director of the NATO Joint CBRN Defence Centre of Excellence. He has a broad background in CBRN Defence (different leading positions) and in CIS (several assignments in the German Ministry of Defence) with many multinational experiences. His academic qualifications include Computer Sciences and Environmental Engineering as well as Higher Military Studies in Poland and in Germany.
---
QUINN, Frederick D.

Research Interests: Identification and analysis of virulence factors from Mycobacterium tuberculosis and other mycobacteria
Head of the Department of Infectious disease
The mission of this laboratory is to identify, isolate and analyze virulence factors from Mycobacterium tuberculosis, M. shottsii, and other pathogenic mycobacteria of humans and animals. The primary focus is currently on examining a number of mycobacterial genes for the purpose of understanding their regulation and control of the host-pathogen interaction. Ultimately, these genes, gene products or associated factors could be used as targets for (the causative agent of tuberculosis) and their genetic coding regions for potential use as vaccine and diagnostic candidates and perhaps as guides for novel disease treatments. An example of one of our studies involves a gene product only expressed during the latent stage of tuberculosis (the most common and most difficult phase to treat). The currently available diagnostic test for tuberculosis, the tuberculin skin test, is not always accurate, does not reflect active disease or latent disease, and most unfortunately, once a person is vaccinated with the currently available BCG vaccine, the skin reaction is positive for at least seven years. Additionally, since the BCG vaccine is not effective in a large fraction of the population, and as previously mentioned causes a positive tuberculin skin reaction, this vaccine is not recommended for use in the United States. We are currently attempting to define the role of this protein in disease and are engaged in an international field trial using this protein as a diagnostic for latent infection.
With the number of cases of tuberculosis and particularly multi-drug resistant tuberculosis at its highest level in decades, this project is extremely relevant to not only the goals of our laboratory but also public health agencies. Identifying and working with virulence-associated genes and gene products are not only attainable goals with current technologies but vitally necessary if we are to deal with the prevention of emerging infectious diseases such as the Mycobacteria. We anticipate that the genes and gene products analyzed in this project ultimately will be a useful beginning in the search for accurate diagnostic tests for latent disease (and perhaps active disease), more effective vaccines and more basic knowledge about the bacterial factors involved in the overall pathogenesis of tuberculosis.
---
QUINONES DIEZ, Javier

Dr. Javier Quiñones Díez is a Chemist (specialist on material science and metallurgical engineer) involved since 1994 in R&D projects of very different areas like spent fuel behavior under repository conditions, fusion material behavior (lead-lithium alloy), Nuclear safety and security and Nuclear Forensic. He has been participating in the European FP projects since 1994 until FP7 (i.e. COUNTERFOG (Security)). He is author of more than 70 articles and 4 patents. Actually, he has the position of General Deputy Director of Safety and Refurbishment Facilities of CIEMAT and Lecture of Material Science and Metallurgical Engineering in the Universidad Complutense de Madrid. He collaborated as expert & lecture in different IAEA regional courses related to Security of nuclear material and radioactive sources.
---
RAPETTO, Umberto

Umberto Rapetto is an Italian computer scientist, journalist, writer and financier. He is a former student of the Military School "Nunziatella", Brigade General (reserve) of the Guardia di Finanza and former commander of the Special Telematic Fraud Nucleus. Actually he is CEO of Human Knowledge as Opportunity (HKAO), Senior Partner at CYBERIUS.
---
REINER, Frank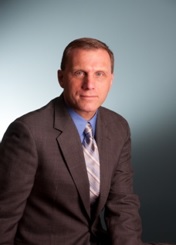 Since 2010, Frank has led as President of The Chlorine Institute (CI), whose mission is to support the chlor-alkali industry in advancing safe, secure, environmentally compatible, and sustainable production, distribution, and use of its mission chemicals. At CI, he is responsible for day-to-day operations and for helping to strengthen the Institute's safety, stewardship and leadership programs.
Frank joined CI in 2005 as Vice President of Transportation and Emergency Preparedness, and continues to guide the industry's engagement of chlorine producers and packagers as well as outreach to chlorine customers. He represents the Institute before government agencies at public forums, and at industry groups including the Association of American Railroads' Tank Car Committee and the National TRANSCAER® (TRANSportation Community Awareness and Emergency Response) Task Group. He has been a member of the National TRANSCAER® Task Group since 2006 and was appointed chair in 2015.
Prior to joining the Institute, Frank had a successful career at Union Tank Car Company where he held positions of increasing responsibility and leadership including Chief Engineer and Director, Shop Operations.
Frank earned a Bachelor of Civil Engineering Degree from the Illinois Institute of Technology, a Masters Degree in Management from Purdue University and is a registered Professional Engineer.
---
REZZA, Dr. Giovanni
Dr. Giovanni Rezza, M.D., specialized in hygiene and in infectious diseases, is a senior scientist at Istituto Superiore di Sanità di Roma and Director of the Department of Infectious, Parasitic and Immune-mediated Diseases since 2009. He is author of more than 380 article, indexed in PubMed, and 4 books. He is also contract professor at the "Sapienza" University of Rome, and he has given courses at the University of Sassari for several years.
His area of expertise includes HIV and emerging infectious diseases, such as Chikungunya, West Nile, influenza, Congo-Crimea hemorrhagic fever, and Q fever.
He has carried out epidemiological investigations in Italy and abroad, collaborating with the World Health Organization, the Italian Cooperation and the European Union. He has managed several research projects on AIDS and other infectious diseases. He is Chairman of the Board Administration of the Consortium "Collezione Nazionale dei Composti Chimici e Centro Screening" (CNCCS). Finally, he is the editor of the "infectious disease epidemiology" section of BMC Public Health, and has been in the Editorial Board of "AIDS" for six years period and Editor of the supplement of "AIDS" for two years.

---
RICCIO, Direttore Tecnico Ingegnere Roberto
- Master of Science Degree in Electric Engineering - University of Rome "La Sapienza" – Department of Electric;
- Professional Engineering Qualification at University "La Sapienza" –Rome.
From the year 2000 up to 2007 I worked in projecting electric plants and, specifically, I have carried out the design of photovoltaic and thermal plants.
From 2007 working as Direttore Tecnico Ingegnere at the Minister of Interior – Polizia di Stato.
At the moment my core activity is focused in managing operational, logistics and equipment features dealing with the snipers and bomb squads of the Polizia di Stato.
In my role as Director of the 3rd "sezione" of Division 3 of the "Servizio Reparti Speciali" I also organize the courses for all the "specialists" of the Police: dog units, mounted police, scuba divers, nautical teams, bomb technicians, snipers and also CBRN courses and related activities.
---
RILEY, Dr. Paul William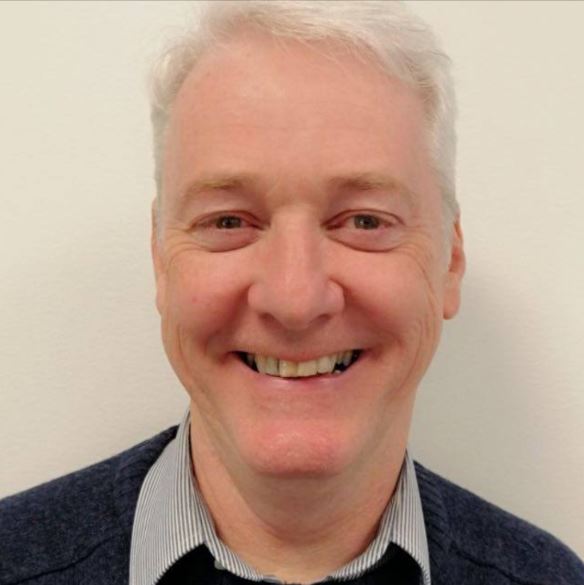 Paul Riley is a senior expert in preparedness at the European Centre for Disease prevention and Control (ECDC) working in the Country Preparedness Section. He joined in May 2017. Prior to working at ECDC, Paul worked for 13 years in the Emergency Response Departmentof Public Health England, where his role was to prepare the health community to respond to unusual emergencies. This included leading the simulation exercise team and he has been involved in the design and delivery of over 100 simulation exercises to as few as 20 and as many as 5000 participants. His interest in emergency preparednesswas developed during his training and short deployment in Iraq as a UN weapons inspector in 2003 within the bio team. Here he realised that by applying his knowledge and experience directly to real world problems was his preferred career path.
---
RINALDI, Dr. Teresa


1989 Degree in Biology 110/110 cum laude. La Sapienza, University of Rome.
1995 PhD in Cell and Developmental Biology. La Sapienza, University of Rome.
1997 PhD in "Expression génétique chez les microrganismes" Université Paris Sud, Orsay, France.
From 2001 Researcher, Dpt. of Biology and Biotechnology, La Sapienza, University of Rome.
2003-2008 Teacher of Industrial Microbiology, Faculty of Science, La Sapienza, University of Rome.
From 2009 Teacher of Microbial and Ambiental Biotechnology, Faculty of Science, La Sapienza, University of Rome.
From 2009 Teacher of Pharmacogenomic, Faculty of Science, La Sapienza, University of Rome.
From 2010 Major of the Reserve of the Italian Army.
Recent scientific publications
1. Ottaviano D, Montanari A, De Angelis L, Santomartino R, Visca A, Brambilla L, Rinaldi T, Bello C, Reverberi M, Bianchi MM. (2015). Unsaturated fatty acids-dependent linkage between respiration and fermentation revealed by deletion of hypoxic regulatory KlMGA2 gene in the facultative anaerobe-respiratory yeast Kluyveromyces lactis. FEMS Yeast Res. May 27.
2. Livnat-Levanon N, Kevei E, Kleifeld O, Krutauz D, Segref A, Rinaldi T, Erpapazoglou Z, Cohen M, Reis N, Hoppe T, Glickman MH. (2014). Reversible 26S Proteasome Disassembly upon Mitochondrial Stress. Cell Rep. 2014 Jun 12;7(5):1371-80.
3. Di Noia M.A.,Todisco S., Cirigliano A., Rinaldi T., Agrimi G., Iacobazzi V., Palmieri F. (2014) The human SLC25A33 and SLC25A36 genes of solute carrier family 25 encode two mitochondrial pyrimidine nucleotide transporters. Journal of Biological Chemistry 289, 33137-33148.
4. Raimondi S, Rossi M, Leonardi A, Bianchi MM, Rinaldi T, Amaretti A. (2014). Getting lipids from glycerol: new perspectives on biotechnological exploitation of Candida freyschussii. Microb Cell Fact. Jun 7;13:83.
5. Mannironi C, Proietto M, Bufalieri F, Cundari E, Alagia A, Danovska S, Rinaldi T, Famiglini V, Coluccia A, La Regina G, Silvestri R, Negri R. (2014). An High-Throughput In Vivo Screening System to Select H3K4-Specific Histone Demethylase Inhibitors. PLoS One.
6. Licursi, Valerio; Salvi, Chiara; De Cesare, Virginia; Rinaldi, Teresa; Mattei, Benedetta; Fabbri, Claudia; Serino, Giovanna; Bramasole, Laylan; Zimbler, Jacob; Pick, Elah; Barnes, Brett; Bard, Martin; Negri, Rodolfo. (2014) The Cop9 signalosome is involved in the regulation of lipid metabolism and of transition metals uptake in S. cerevisiae. FEBS J. Jan;281(1):175-90.
7. Esposito M., Piatti S., Hofmann L., Frontali L., Delahodde A., Rinaldi T. (2011) Analysis of the rpn11-m1 proteasomal mutant reveals connection between cell cycle and mitochondrial biogenesis. FEMS Yeast Res. 11(1):60-71.
8. Line Hofmann, Rémy Saunier, Raynald Cossard, Michela Esposito, Teresa Rinaldi and Agnès Delahodde. (2009) A non-proteolytic activity of the proteasome controls fission of organelles in yeast. J. of Cell Science 122: 3673-3683.
9. Teresa Rinaldi, Line Hofmann, Alessia Gambadoro, Raynald Cossard, Nurit Livnat-Levanon, Michael Glickman, Laura Frontali and Agnès Delahodde. (2008) Dissection of the carboxy terminal of the Rpn11 essential proteasomal protein: contribution to mitochondrial structure and function in Saccharomyces cerevisiae. Mol. Bio. Cell 19: 1022-1031.
---
ROJAS-PALMA, Carlos

Carlos Rojas Palma holds a PhD in Physics from the University of Antwerp, Belgium. In the past he has been actively involved in the field of nuclear emergency preparedness and response under the Environment, Health and Safety Institute of SCK•CEN. He coordinated several R&D projects and thematic clusters for the Euratom FPs (SAMEN, MOSES, DAONEM and DETECT), in off-site nuclear emergency management and rehabilitation of contaminated environments, and optimisation of radiological monitoring networks. He also coordinated the project resulting in the handbook for triage, monitoring and treatment of members of the public exposed to ionising radiation after a malevolent act (TMT Handbook). He has been a member of the expert group chair of the Assistance Work Group in charge of the implementation of the new IAEA action plan on notification and assistance in case of a nuclear incident or radiological emergency. He is currently advisor to the Belgian Superior Health Council; to the Counter Terrorism Unit of the European Commission DG Migration and Home Affairs and to the European Commission Research Executive Agency on security related matters
---
ROMANELLI, Prof. Francesco
Francesco Romanelli is professor of Physics of Nuclear Energy in the Department of Industrial Engineering of the University of Rome "Tor Vergata". He has been Leader of the European Fusion Development Agreement (EFDA) from 2010 to 2014 and Leader of the Joint European Torus (JET), the largest magnetic fusion experiment in the world, from 2006 to 2014. He has directed the activities in Physics of Magnetic Confinement Fusion at ENEA from 1996 to 2006. From 2003 and 2006 he has been Chairman of the EFDA Science and Technology Advisory Committee.
---
ROTHBACHER, MMSc. Dieter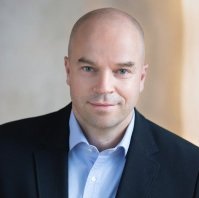 Dieter Rothbacher, born 1966, a graduate from the Austrian Military Academy, is the co-owner and Director Operations of Hotzone Solutions Group BV, located in The Netherlands, a company specialized in CBRNE training and consulting services.
Furthermore, he is the President of the International CBRNE Institute (ICI, Belgium), an international non-profit organization founded in 2013.
His professional background includes more than 25 years of experience in the area of Chemical, Biological, Radiological and Nuclear Materials (CBRN) and Weapons of Mass Destruction (WMD):
- more than 15 years as a CBRN Defence Officer of the Austrian Armed Forces;
- 10-year employment with the Organization for the Prohibition of Chemical Weapons (OPCW) as an Inspection Team Leader and as lead trainer for Chemical Weapons Inspectors of the OPCW Inspectorate;
- WMD destruction and inspection assignments with the United Nations Special Commission (UNSCOM) and the United Nations Monitoring, Verification and Inspection Commission (UNMOVIC) in Iraq.
He is part of Austrian delegations to international organizations, such as the Comprehensive Test Ban Treaty (CTBTO) to discuss on-site inspection procedures, and he served as Operations Officer at the Regional Arms Control and Verification Assistance Centre (RACVIAC) under the Stability Pact for Southeast Europe, with the aim to provide arms control training, promote confidence and security building measures, and broaden cooperation in South Eastern Europe.
He is currently part of the directive board of the Master Courses in protection against CBRNe events at the University of Tor Vergata, Rome, Italy, where he has also delivered lectures since the 2012-1013 academic year.
Mr. Rothbacher has a Master of Science degree (MSc) in Business Development, and a postgraduate Master of Science (MSc) degree in Safety and Security Management. He is currently studying for his PhD at the United Kingdom Defence University in Cranfield (UK), with his Doctorate dealing with CBRN Defence.
---
ROTONDI, Luca

Luca Rotondi, deaf (oralist and sign language), degree in biology with four master's degrees, first responder CBRN, expert of the specific emergency management for deaf people, national BLSD and antifire instructor, working in the institutional web communication of the Municipality of Rome.
---
RUGGIERO, Aino-Maria

Aino Ruggiero is university teacher in Corporate Communication. She is currently finalising her PhD thesis on the topic of crisis communication and terrorism. She has an MA degree in Organisational communication and PR, from the Department of Communication, University of Jyväskylä. She has previously worked as a project researcher in an EU-funded research project CATO (CBRN crisis management: Architectures, technologies, and operational procedures) dealing with crisis management in CBRN terrorism crises in the Department of Communication, University of Jyväskylä. Her non-academic work experience covers Finnish regional state administration in the environmental sector and the European Parliament.