A-B
ABDELGHANI, Elhusseini

• English Language Instructor at E.S.P Center, Mansoura University (from 7/8/2004 till 30/8/2007) (14/6/09 till now).
• Running different courses:(General English/ TOEFL/ IELTS /Conversation/ Human Development).
• Training Math and Science Teachers to teach in English.
• Teaching English Language subject for the students at some of the Faculties, Mansoura University.
• Materials Selecting, Grading, and Developing.
• Participating in the PD workshops: RELO, Fulbright, and AmidEast. TOT (Mentoring) Training Aug. 2016.
• Participating in the "Erasmus+ Staff Training Mobility" at Masaryk University, Czech Republic from April 24, 2017 until April 28, 2017, Funded by the Erasmus+ Programme of the European Union.
• Trained in the AUC, as a RELO/ NileTESOL Mentor Trainer by RELO office, USA Embassy in Cairo, and the NileTESOL, the American University in Cairo, Jan 25th - February 2nd 2017.
• Teaching English and Math and Science for 5th and 6th grades at Al Nasr Schools, Saudi Arabia 2007/2008.
• Teaching English at Zahraa Islamic Language Schools (from 1/ 9/1997 till 7/8/2004), Egypt
• Presenting twice at the "Redefining, Integrating, Empowering" NileTESOL 21st ANNUAL CONFERENCE, January 23rd - 24th, 2017 The American University in Cairo, New Cairo Campus.
• Presenting a research at The Fifth Conference of Eajaz in Quran and Sunnah, Mansoura University, 13-15 April, 2010.
---
AL HMOUD, Maj. Abdulla
Head of CBRN Innovation Lab
Dr Abdulla Al Hmoud is a Major who served in Abu Dhabi Police, GHQ, UAE for over 16 years. Currently, He is the deputy director of CBRN administration at the Emergency and Public Safety Directorate, AD Police, GHQ. He obtained his PhD from Salford University, UK 2016. His doctorate focuses on Community-Centered early Warning System that enhances reliance in disaster. His subsequent research work and contribution to international conferences addressed this area of interest too. His master degree though was on Disaster Management and completed in 2011 from Dubai University, UAE.
Focusing on other duties and membership, He is the President of Research in Security and Safety, UAE. Also Head of Occupational health, safety, emergency management and public safety in AD Police. His main interests and current research relate to innovation that focus on protection of community from natural hazards and disasters.
---
ABUL, Miah Basher

Graduated (Hons), Chemistry (1978) & Master of Science, Applied Chemistry (1980), University of Dhaka.
OPCW Associate (2004); Qualified expert course on CBRN, Sweden(2009); Basic, Advance & Exercise course in Switzerland (2007, 2009, 2010); Basic security in the field-staff safety, health & welfare, UN Course (2009); Advance training on civil defense against CW, Slovakia (2008); Training on Process Technology & Industrial Safety in DSM, Netherlands (1989); Higher professional course on Spectrometry & Chromatography in Fontys University, Eindhoven, Netherlands (1997); Presented paper in OPCW academic forum (2007), Seminar in Tehran (2007), Workshop in The Hague(2010), China(2012), Poland (2012), India (2012, 2014, 2016) & Bangladesh many times.
---
AIELLO, Cpt. Mauro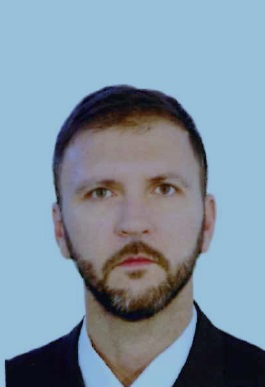 Istruction
- Accademia Aeronautica, Corso Aquila V (2000-2005)
- Master Degree in Politic Science , Università Federico II - Napoli (2004)
- Master di II Liv. in "Geopolitics economic globalization and international institutions" Università degli studi di Teramo (2012)
- Master di II Livello in Leadership ed analisi strategica Università degli studi di Firenze "Cesare Alfieri" (2015)
- Corso qualificazione operativa di base CBRN
- Corso Artificiere/EOD
- Corso qualificazione operativa avanzata CBRN
- Corso sulla condotta di mini/micro APR
- Corso per insegnanti MEDID
- Corso di Consigliere giuridico in DIU
- Corso ISIPM di base in Project Management
- Lingue accertate: Inglese (Professional)
Incarichi svolti
- Comandante Plotone III Compagnia Fucilieri dell'aria (FCA)
- Vice Com.te III Comp. FCA
- Com.te III Comp. FCA
- Insegnante Topografia/DIU corsi Difesa Terrestre
- Capo Sez. Piani ed Operazioni/Sez. Add.to dell'Uff. OPS 16° Stormo
- Capo Sez. EOR del Dip. EOD/IEDD (CdE C-IED)
- Capo Sez. EOD del Dip. Add.vo (CdE C-IED)
- Uff.le Addetto Sez. CBRN Ufficio Controllo Armamenti e Controproliferazione 3° Reparto SMD
- Partecipazione a missioni FCN: Afghanistan (ISAF, 2006, 7, 8, 9)
---
ALBERICO, Amalia
In 1999 she graduated at University of Naples in International Trade and Currency Markets. In the first phase of her professional life, she deals with budget and financial statements consulting, working, among others, also at multinational Arthur Andersen SpA in Milan. Then she begins a period of collaboration as contract researcher at the Economics Department of University of Naples, where she achieves a PhD with a published thesis.
In 2005, looking for a dynamic life and growing challenges, she joined as Officer to Italian Navy, where she still is serving with the rank of Lieutenant of Italian Coast Guard in the Maritime Security Office at Italian Coast Guard Headquarters.
She, currently has a role of responsibility in Italian Coast Guard quality management system at national level. In the actual role she has been in charge, in a first step, of safety of navigation, with particular regard to technical instruments for navigation and rescue equipment. In the last two years, she has been included in management, control and monitoring system for maritime security of ships, harbors, port and port facility of Italy.
She lives in Rome, and in her spare time she studies Spanish and French.
---

ALMARZOUQI, Maj. Dr. Ibrahim Mohamed Zainal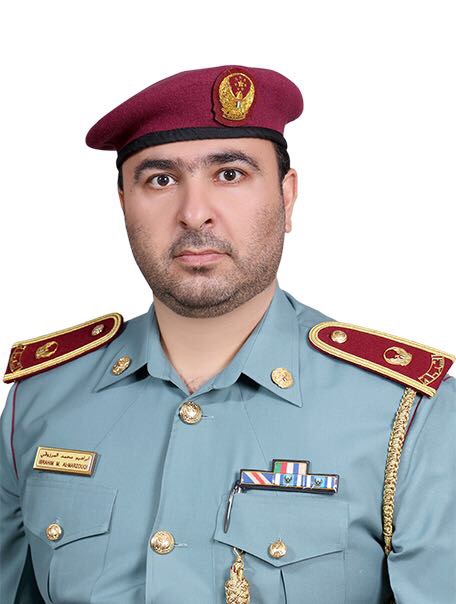 Major Dr. Ibrahim Almarzouqi BBA, MSc, PhD - Directorate of Emergency and Public Safety, Abu Dhabi Police GHQ, UAE.
Dr. Ibrahim Almarzouqi is a long-serving Major in Abu Dhabi Police GHQ, UAE. He holds the Doctorate degree in Community Awareness, Crisis and Disaster Management (from Northumbria University, Newcastle, UK); and MSc in Disaster Management from Coventry University, England, UK. Though, his Bachelor degree in Business Administration ( ie BBA degree) was obtained from the UAE University in 2006.
He is currently the Head of Data Analysis Section at the Emergency and Public Safety Directorate, AD Police GHQ, UAE. Previously Dr Almarzouqi worked at various departments and hold a range of positions at the Directorate of Emergency and Public Safety, Abu Dhabi Police GHQ . In 2011 for example, He directed the Innovation and Development section and then between 2012- 2017 was appointed as a Head of Strategic Planning at the Emergency and Public Safety Department, ADP GHQ, UAE.
His research work and interests focus on disaster management, risk assessment, community awareness, capability building and communication in disasters.
---
ALLERT, L.C. Bernd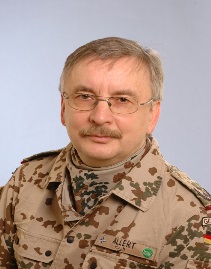 Bernd Allert joined the German CBRN Defence Corps in 1977. Since 2013 he has been working for the recently established Bundeswehr CBRN Defence Command within the Policy and Forces Development Division. He is responsible for standardisation and international cooperation.
From 2008 to 2013 Allert had been assigned to NATO's Weapons of Mass Destruction Non-Proliferation Centre (WMDC). His areas of expertise covered CBRN defence training, civil-military cooperation and international outreach. Prior to the NATO HQ assignment he worked as a Deputy Force Protection Officer / Staff Officer CBRN Defence for Allied Component Command Headquarters Heidelberg (ALCC HQ). A seven-month tour as HQ ISAF's Deputy Theatre Force Protection Officer was included.
For years LtCol Allert represented either Germany or ALLC HQ HD in different CBRN defence bodies like the CBRN Defence Training Working Group or the CBRN Operations Working Group.
---
ANGELI, Dr. Daniele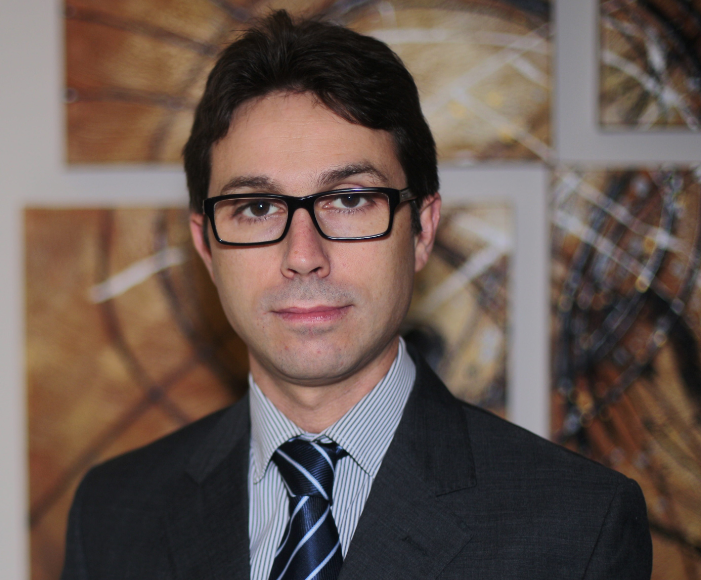 Daniele Angeli joined ARPA Umbria (The Environmental Protection Agency) in 2004 after six years working for the Foligno City Hall during the disaster recovery phase after the 1997-1998 Umbria-Marche earthquakes. Now he is working as Technical Coordinator of the Industrial Risk Service of ARPA Umbria.
He has got a Master's Degree in Civil Protection and Defense, a University Master in Risk Analysis and Emergency Management and two scholarships for research projects on Civil Protection issues with one of them at the international level within a cooperation project between United Nations and University of Perugia.
He has also got the National Qualification for Safety Management Systems Inspector of plants at risk of Major Accident (Seveso Directive) for the Ministry of Environment and the National Qualification for REACH/CLP Regulation Inspector/teacher for the Ministry of Health, moreover he has got other qualifications as Safety Auditor, Coordinator of emergency rooms, Expert in Development and Management of Emergency Plans for Safety of Industries at Risk of Accidents.
He has developed his expertise especially in Chemical Major Accidents during the years working on behalf of ARPA and even as a member of the Local Technical Committee for the enforcement of Seveso Directive of the Local Directorate of the Italian Fire Brigade National Corps and as a collaborator of the local Prefectures Emergency Services Committee for External Emergency Planning and Coordination. He has attended many courses at the international level and teaches at courses having as main topics Chemical Accidents, Risk Analysis, Emergency Planning and Management, Enforcement of Seveso Directive and REACH/CLP Regulations.
---
ARDUINI, Fabiana

Fabiana Arduini is Senior Researcher at Department of Chemical Science and Technology (Analytical Chemistry), University of Rome "Tor Vergata.
Her research interests include the development of Bioassay and Biosensor systems, Electrochemical (bio)sensors, Electrochemical Mediators, Screen-Printed Electrodes (how to use, fabricate and modify them), Sensors and Biosensors modified with Nanomaterials (carbon black, carbon nanotubes, gold nanoparticles, etc.), Paper-based sensors. Real applications in the field of environmental, food and clinical analytical chemistry.
The research activity carried out was published in several papers as follows:
-63 articles (9 reviews) in ISI peer-reviewed journals, among them with high impact factor in the analytical chemistry journal (i.e. Trends in Analytical Chemistry 7.487, Biosensor and Bioelectronics 7.476)
-9 chapters in books
-5 proceedings.
22 articles as first-author + 38 articles as corresponding author
H-index: 23, with 1514 total citations (Scopus, February 2017).
---
ASPETTI, Pio Ciro
Pio Ciro Aspetti, born the 07/08/1974 at Palermo, he received the Master degree in Electronic Engineering from the University of Palermo, with the highest academic distinction.
He studied optical applications.
He worked as testing engineer for one of the most important Italian certification body.
Expert in electromagnetic compatibility, Halt and HASS test.
Study on vibration and enviromental test.
Automation researcher.
He attended the 2nd Level Master Course in Protection against CBRNe Events.
He devolope system for carbon filter exhaustion.
He is author of several publications.
I work in BMD SpA in the technical department.
My studies are focused on the CBRNe field.
---
ATHAVALE, Col. (Dr.) Ram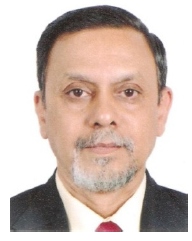 Col (Dr) Ram Athavale, is an '81 Batch veteran and an alumni of Defence Services Staff College and Army War College. He has commanded an Armoured Regiment and held numerous General Staff appointments in his three decades plus military service. He was last posted as Director CBRN at the Indian Army Headquarters. Col Athavale is a specialist in Chemical, Biological, Radiological and Nuclear (CBRN) Security, Risk Mitigation and Incident
Management. He holds a MSc in Defence and Strategic Studies, a Certificate in Disaster Management, PGDM in HR, a Fellowship in CBRN Disaster Management and a PhD for his
Doctoral research in CBRN Terrorism and its Crisis and Consequence Management in India. Col Athavale has been a Key Advisor to the Govt of India (MoD and MHA) on CBRN Security and Incident Management. For the past three years, he functioned as a Key CBRN Expert for the European Union CBRN Risk Mitigation Centers of Excellence initiative (EU CBRN CoE). He was deployed in the Eastern and Central Africa region and advised Government agencies of eleven Partner Countries on CBRN risk mitigation matters from National CBRN Strategy, Gap analysis and Needs assessment, National action plans down to awareness generation and response mechanisms.
Professor Athavale is a Visiting Faculty for some Indian and Overseas universities, academic institutions and military training establishments on Disaster Management and CBRN subjects. A prolific writer in CBRN and Defence journals and magazines, he has been a CBRN subject speaker at many international seminars and conferences. He has recently authored a pioneering book titled "Toxic Portents" on 'CBRN Incident Management in India'. Presently based at Pune, India, he functions as a CBRN Security, Risk Mitigation and Incident Management Consultant. Further details are on his website www.chebiran.com .
---
BABICHENKO, Sergey

Dr. Sergey Babichenko, CEO at LDI Innovation (Estonia), Ph.D. in physics. Initiator and co-developer of key product concepts / designs. Has more than 30 years of experience in research, development, engineering and commercialization of laser remote sensing technique for environmental, industrial and security and safety applications.
Dr. Babichenko worked as a principle investigator of national and international scientific projects at the Estonian Academy of Sciences before the year 2001. Later he acted as an entrepreneur and co-founded several high-tech companies to carry out dedicated product developments.
Dr. Babichenko served as a partner leader in FP6, FP7 EC projects, and continues R&D works in frame of H2020 projects. List of professional credits includes monograph, more than 120 scientific publications, and 12 patents in application of laser and spectroscopy techniques.
Dr. Babichenko serves as a member of the Board of Stakeholders of European Technology Platform Photonics21. He served as a Chairman of the Technology Area CBRNE at the Integrated Mission Group for Security (IMGS) and a Chairman of the Baltic Photonics Cluster (BPC).
---
BIANCHETTI, Stefano

Head of Training of HPE Flight School and Technical Manager of simulators
Pilot, instructor and examiner of helicopter, glider, ultralight and RPAS (drones). He's the Head of training of Heli Protection Europe s.r.l. Flight School and Technical Manager of the simulators.
Helicopter pilot Officer of the State Forestry Corp from 1992 until 2017, he's specialized in firefighting and public rescue. He finalized the certification of Link Campus University as RPAS School covering the role of Head of Training.
Since 2006 he is holding managerial positions promoting the spread of aeronautical culture in Italy, including:
Board member of the Italian Gliding Federation until 2009, President of the Aero Club of Rieti until 2013, Executive Director of the Aero Club of Italy until 2017, Member of the Organizing Committee of the FAI World and European Gliding Championships in 2007-2008 and 2013. He has been appointed Delegate for Italy to the International Aeronautical Federation in Lausanne.
---
BALDASSI, LT Federico
Federico Baldassi was born in 1982 in Viterbo. He received a degree in cellular and molecular biology from University of Viterbo Tuscia.
In 2009 he joined Italian Army as Officer in Italian Corps of Engineer and he currently works at Centro Tecnico Logistico Interforze NBC in Civitavecchia as chief of molecular biology cell.
In 2013 and 2015 he received respectively master degrees in "Complex organization management" of University of Viterbo Tuscia and in "Protection against CBRNe events" of University of Rome Tor Vergata and.
His research interests focus on: modelling and simulations of evolution and spreading of infectious diseases following natural outbreaks or bioterrorist events; detection and identification of Biological Warfare Agents (BWA); and environmental monitoring and assessment.
He teaches at "Protection against CBRNe events" master of University of Rome Tor Vergata and in 2013 and 2015 he tought at Università Cattolica del Sacro Cuore at "Soccorso Avanzato in Emergenze Extraospedaliere" master.
Federico Baldassi is an external collaborator of Industrial Engineering Department at University of Rome Tor Vergata and he is author of same papers on International Scientific Journal.
---
BANKS, Brian

Mr. Brian Banks is the Product Manager at CHEMTREC®, a division of the American Chemistry Council (ACC). Brian has responsibility for managing CHEMTREC's existing suite of product offerings and services, as well as conducting market analysis and market research to develop new products offerings and services to better serve customers.
EDUCATION: Brian holds a bachelor's degree from North Carolina A&T State University in Greensboro, NC and a master's degree from Georgia State University in Atlanta, GA.
EXPERIENCE: He has experience in product development, product marketing, business development and market research. Brian has managed many of CHEMTREC's largest accounts and he has also increased CHEMTREC's exposure and reach with international manufacturers and industry associations.
---
BART, Nys
Bart Nys (1965) obtained a PhD. in physical chemistry from the University of Antwerp (Belgium) in 1992. He started working as a forensic scientist at the National Institute of Criminalistics and Criminology (NICC) in 1994 as a gunshot residue expert. Since 2009, he is additionally responsible for the organisation of scientific research activities at the NICC as the institute's R&D Coordinator. As such, he is responsible for the development of an external sponsoring network comprised of national, regional and international sponsoring organisations. A special role in his project coordinating work is reserved for the EU–sponsored projects through the EU research programmes from ISEC (ISF), FP7 and Horizon2020.
He has been closely involved in the activities of the European Network of Forensic Science Institutes' (ENFSI) Firearms/GSR Working Group since 1995 and he remains to this day active in numerous scientific projects of this group. Since 2013, he is a member of the Research and Development Standing Committee of ENFSI, acting as its chairman since 2015.
Since being involved as a forensic partner in the GIFT-CBRN project, his interests have expanded to the CBRN community. As ENFSI also has an interest in providing training and education for forensic experts in CBRN matters, he is currently setting up a common training programme for forensic and CBRN experts.
---
BARTELS Dr. Cornelius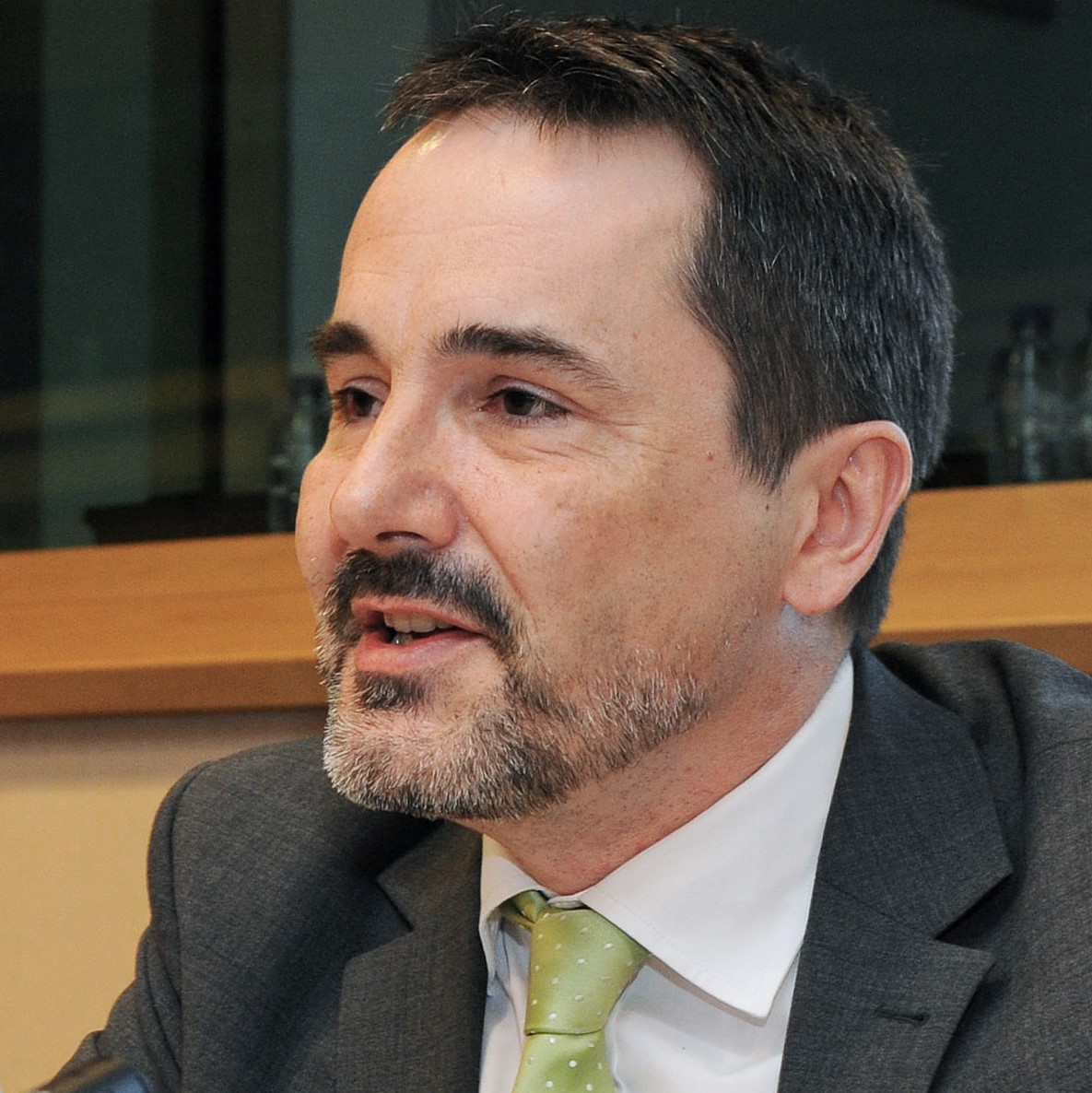 Cornelius Bartels is working for the Robert Koch Institute, Germany's federal public health agency, as deputy head of the department "Global Health and Biosecurity".
From 2011 until 2016 he was engaged at the European Centre for Disease Prevention and Control - ECDC in Stockholm. There he was leading the centre's activities in the field of biopreparedness and biosecurity. During the Ebola outbreak in 2014 he was assigned as crisis manager to coordinate ECDC's support to health authorities in European countries and EU-institutions as well. Before moving to Sweden, he worked for the Centre for Biological Security at the Robert Koch Institute. One of his responsibilities was the implementation of a national training concept for first responders from clinical, pre-clinical and public health side when facing biological emergencies. Furthermore he acted as scientific advisor for joint interagency biopreparedness and response at national level. Before transitioning to public health in the early 2000s, Cornelius worked over many years as a specialist for anaesthesiology and intensive care at Berlin University's Medical School. In these periods he also became deeply involved as an emergency physician for ground and airborne recue services.
---

BARTZIS, John G.

Prof. John G. Bartzis is Emeritus Professor at the department of Mechanical Engineering of University of Western Macedonia. He obtained his Diploma in Mechanical and Electrical Engineering from the National Technical University of Athens, Greece (1970), his M.S. in Nuclear Engineering from the MIT, USA (1975), and his Ph.D. in Nuclear Engineering from the MIT, USA (1977). He has worked as Research Assistant at the MIT, USA (1974-1977), Quality Engineer at the Public Power Corporation, Athens (1977-1978), Visiting Assistant Professor, at the Nuclear Engineering Department, Purdue University, USA (1979), Assistant Professor of Mechanical Engineering, at the Midwest College of Engineering (Chicago, USA) (1979-1980), Research Engineer, at the Argonne National Laboratory, USA (1979-1980) and Researcher in NCSR "Demokritos" (1980- 2001). He has participated in or coordinated numerous European Research Projects in the field of environment and radiation protection. He participates in several international scientific committees. He has authored or coauthored over 300 publications in journals, conference proceedings, books and reports.
---
BHADORIA, Robin Singh

Robin Singh Bhadoria is currently pursuing his PhD from Indian Institute of Technology Indore, India. He had worked on different fields like Data Mining, Frequent Pattern Mining, Cloud Computing Era, Service Oriented Architecture, and Wireless Sensor Network. He has published more than 45 articles into International & National conferences and journals of repute like IEEE, Elsevier and Springer that also include book chapters. Presently, he is serving as associate editor for International Journal of Computing, Communications and Networking (IJCCN) ISSN 2319 – 2720. He is also serving as editorial board member for different journals in globe. Presently, he is a professional member for different professional research bodies like IEEE (USA), IAENG (Hong-Kong), Internet Society, Virginia (USA), IACSIT (Singapore).
---
BONFANTI, Dr. Matteo E.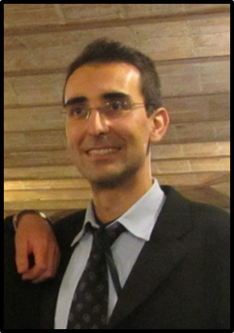 Matteo E. Bonfanti serves as Research Fellow at the Sant'Anna School of Advanced Studies, based in Pisa. He holds a PhD in International Fundamental Rights Law. His current research focuses on legal and fundamental rights issues raised by targeted initiatives adopted by the EU and its Member States to foster their internal security. These include new solutions to enhance CBRNe preparedness and response, critical infrastructure protection, policing and intelligence cooperation, cyber-security as well as the development and use of new or emerging technologies for security purposes. He has a number of publications in these fields. Before joining SSSUP, Matteo was Research Fellow at the Centre for Science, Society and Citizenship in Rome, and at the Central European University, Center for Media and Communication Studies in Budapest. Matteo is active in EC and EDA funded projects since 2010.
---
BUSCARINO, Arturo

Arturo Buscarino graduated in Computer Science Engineering in 2004 and received his Ph.D. in Electronics and Automation Engineering in 2008, at the University of Catania, Italy. Currently, he is a Technical Assistant at the University of Catania and teaches Modeling and Optimization at the Laurea Magistrale in Management Engineering. He collaborates with the EUROFusion Consortium, ENEA Frascati, and JET Culham, UK. Dr. Buscarino has been a visiting researcher at the University of Wisconsin-Madison, US. His scientific interests include nonlinear circuits and systems, chaos and synchronization, complex networks, control systems, Cellular Nonlinear Networks, and plasma engineering. He is Associate Editor of Cogent Engineering. Dr. Buscarino has published one research monography on nonlinear circuits, and more than 60 papers on refereed international journals and international conference proceedings. In 2017 he received the Abilitazione Scientifica Nazionale II fascia, SC 09/G1.
---
BALDASSI, LT Fed