U-V-W
VALENTE, Guy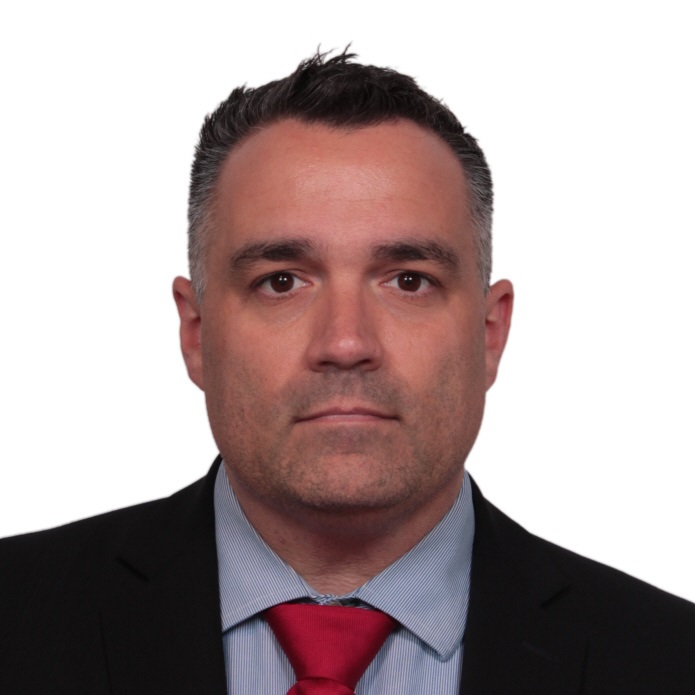 Project Officer
Organisation for the Prohibition of Chemical Weapons, International Cooperation and Assistance Division, Assistance and Protection Branch
Work
| | |
| --- | --- |
| 2013 - Present | Began at OPCW as an Inspector, Health and Safety Specialist. Conducted inspections at destruction facilities in Russia and Libya. Worked on the Fact-Finding Mission to Syria with three deployments to Damascus in 2015. Transferred to current role in ICA/APB working directly with states parties to help develop national programmes for protective capacity against CW. |
| 2007 - 2013 | Worked as a Remote-Duty Medic in Iraq, Afghanistan and offshore platforms, as well as Medical Operations Manager for International SOS (Sydney, NSW Australia) on the island of Papua New Guinea. |
| 1996 - 2007 | Firefighter, Paramedic and Haz Mat Technician in New Hanover County, North Carolina U.S.A |
Education
| | |
| --- | --- |
| Masters | Public Policy and Management, University of York (UK) |
| Bachelor | Political Science, University of North Carolina at Wilmington (U.S.A) |
| Certificate | Community Preparedness and Disaster Management, Certified Emergency Manager University of North Carolina at Chapel Hill (U.S.A.) |
---
VASILIOU, Vasilis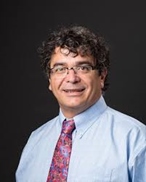 Susan Dwight Bliss Professor of Epidemiology, Chair of the Department of Environmental Health Sciences at Yale School of Public Health. Dr. Vasiliou received his BSc in Chemistry (1983) and PhD in Biochemical Pharmacology (1988) from the University of Ioannina, Greece. He then trained as a Fogarty Fellow in gene-environment interactions, molecular toxicology and pharmacogenetics at the Department of Environmental Health in the College of Medicine at the University of Cincinnati (1991-1995). In 1996, he joined the faculty of the University of Colorado School of Pharmacy where he rose through the ranks to become Professor and Director of the Toxicology Graduate Program. In July 2014, he joined the faculty of Yale University in his new position.
Professor Vasiliou has established an internationally recognized research program that has been continuously funded by several USA federal agencies such as NEI/NIH, NIAAA/NIH and NIH/NIEHS since 1997. His research interests include mechanisms of cellular responses to environmental stress, gene-environment interactions, alcohol –induced tissue injury, pharmacogenetics and his laboratory studies metabolic diseases including obesity and diabetes, and cancer. Dr. Vasiliou has published over 190 papers and edited three books on Alcohol and Cancer. He has trained over twenty five doctoral
and post-doctoral students. Dr. Vasiliou is the editor of Human Genomics.
---
VEGA, Jesús

Jesús Vega is working at Laboratorio Nacional de Fusión (LNF)-CIEMAT from 1983. His research activity in fusion has covered several fields: data acquisition, control, remote participation techniques, data analysis and experimental physics. At present, he is Head of the Advanced Data Analysis Unit of LNF-CIEMAT. His current research lines are related to machine learning methods (real-time prediction of disruptions in
tokamaks) and data mining techniques (analysis of massive databases in fusion with applications to disruption avoidance and mitigation). J. Vega has been chair under EFDA of the European Working Group "Data Analysis and Calibration Techniques"
(2009-2013). Also, he has been co-chair of the EFDA Topical Group on Diagnostics
(2010-2013). Moreover, he was co-chair of the Area "Disruptions, prediction,
avoidance, mitigation and consequences" in the EFDA Workprograms 2012-2013. Dr. Vega has been Scientific Coordinator of several JET experiments related to disruption prediction and avoidance schemes.
---
VENIER, Silvia
Silvia Venier holds a BA and MA in International Relations (University of Trieste) and is currently PhD candidate at the Institute of Law, Politics and Development (DIRPOLIS) at the Scuola Superiore Sant'Anna in Pisa. Her PhD project focuses on Human Rights (HRs) issues raised by prevention and response to major emergencies, and it particularly explores positive obligations stemming from HRs law related to protection from unconventional risks (i.e. chemical, biological, radio-nuclear, CBRN). As part of her PhD research, Silvia has been visiting research fellow at the Centre for International Law, Conflict and Crisis at the Copenhagen University, at the multidisciplinary Copenhagen Centre for Disaster Research (COPE), and at the Human Rights Centre at the University of Essex. Before joining the DIRPOLIS Institute, Silvia has been working in a private research centre based in Rome on projects funded in the scope of the European Commission 7 Framework Programme, dealing with HRs and ethical implications of emerging security, surveillance and disaster management technologies. She has been deputy coordinator of the 7FP PACT Project (Public Perceptions of Privacy and Security). She has also served as Ethical Monitoring Manager for the 7FP EDEN project (End-user driven DEmo for cbrNe) at the Rome Catholic University.
---
VENTURA, Maj. Piergiorgio
Piergiorgio Ventura is a Major of the Italian Army, actually serving at the Joint Logistic Technical Centre in Civitavecchia (Rome). He achieved his Ms.S. in 1998 (cum laude) in Nuclear Physics at the University of Catania. Major Ventura defended his Ph.D. in Quantum Electronics and Plasma Physics in 2010 (Rank 4/4). Major Ventura has contributed to the development of LIDAR/DIAL systems for environmental control and military application and is still involved in new research activities on this field. He is actually in charge of the environmental and testing Branch, devoted to the environmental protection technical activities for the Italian Army as well as test and technical exploitation of new systems during procurement in order to check the CBRN protection or resistance, in general, or the performance, if testing a CBRN materiel. He is also in charge of the Physics Section under the Laboratory Branch, where Nuclear and Radiological tests for the army are performed, as well as routine activity for the calibration of field dosimetry.
---
VILARDI, Ignazio

Ignazio Vilardi is a researcher of Italian National Agency for New Technologies, Energy and Sustainable Economic Development (ENEA).
Education: 2013, post-degree specialization course in Medical Physics, University of Milan (Italy), and Qualified Expert (III level) in radiation protection, Italian Ministry of Labour and Social Policy; 2008, Ph. D. in Physics, University of Bari (Italy) – DESY (Germany); 2004, Master Degree in Physics, University of Bari (Italy), score summa cum laude.
Main competences and experiences: 1) analysis, elaboration and evaluation of measurements related to environmental radioactivity in nuclear reactor facilities; at the half of each year, he validates the annual report on environmental radioactivity, referring to the previous year, around ENEA Casaccia site (Rome, Italy). 2) Activities related to nuclear and radiological accidents (organization, management and coordination). 3) Development and characterization of nuclear radiation detectors. 4) Radiation protection activities (personal and environmental dose assessment), also related to the decommissioning of nuclear research reactors. 5) Functional imaging techniques (PET and SPECT) applied to the development of innovative strategies for prevention, diagnosis and tumor therapies. 6) Ordinary activities in Medical Physics (Nuclear Medicine, Radiotherapy and Radiology).
He is author of more than 70 scientific publications on international magazines and books of abstracts (h-index = 24), including 24 contributions to Italian and international workshop.
---
VOLPETTI, Dr. Vito

Mr. Volpetti graduated in Biological Sciences at the University of Bari, Italy, in 1998 discussing a thesis in Molecular Biology (Bioinformatics). He was then engaged in academic research in Italy, UK and USA; laboratory experience resulted in peer-reviewed publications on bioinformatics, plant virology, molecular biology and genetic engineering. In 2005 Mr. Volpetti was recruited in the Italian Army as a CBRN Officer and participated in the ISAF mission.
Mr. Volpetti joined Thales in 2007 to manage the project on the development of CBRN Mobile Laboratories. In 2012 he was appointed Thales Italia CBRN Product Manager. Since 2009 he is registered at the European Defence Agency (EDA) as CnGE (Captech non-Governmental Expert).
In 2010 Mr. Volpetti obtained the Master of Sciences Degree in "Protection in CBRN events" at the University of Tor Vergata (Rome). Since graduation, he has often been invited to give lessons, seminars and talks on CBRN topics at University of Tor Vergata events and courses.
Since 2012 Mr. Volpetti is also part of the teaching body for the Master Degree in "Advanced Rescue in extra-hospital emergencies" held at the Catholic University "Sacro Cuore" (Rome).


---
VRÁBEL, Col. Ph.D. Zdeněk

Education:
Ph.D., University of Defence, Weapons of Mass Destruction and Chemical, Biological and Nuclear Defence, 1994
Employment
JCBRN COE, CBRN Defence Training, Education and Live Agent Exercise Section Chief, from 2010
NATO School, Deputy WMD Department, 2007 – 2010
University of Defence, Department Director, 2003 - 2007
United Nations Observer Mission in Georgia, Team Leader, 2001- 2003
University of Defence, CBRN Section Chief, 2000-2001
OSCE Mission to Croatia, Deputy of OSCE Field Office, 1999 – 2000
University of Defence, Head of CBRN Logistic Section, 1997 – 1999
United Nations Mission in IRAQ, UN Team Leader, 1996 -1997
Research
'NATO CBRN Warning and Reporting System',Exercise Book, co-author, NATO School Oberammergau, January 2009
'NATO CBRN Warning and Reporting System',Manual Procedure Book, co-author, NATO School Oberammergau, September 2008
'Protection against CBRN in the Armed Forces of the Czech Republic', co-author, Institute of Operation and Tactical Studies, Brno, February 2007
'CBRN Defence Tasks of Chemical Corps in the Integrated Rescue System', co-author, Conference Proceeding, University of Defence, Brno, May 2005
'Awareness of Population about Recommended Proceeding at Terroristic Threat', co-author, article in CBRN Journal, 2004
'Protection against Mass Destruction Weapons', Mimeographed, co-author, Military Academy, Brno, September 1991
'Explosives and their Chemical Stability ', Mimeographed, Military Academy, Brno, February 1990
'Operational Procedure of Employment Communication Troops at Area Contaminated Chemical Warfare Agents', VSSS, Poprad, 1987
---
WENGLER, 1st Brig. Patrick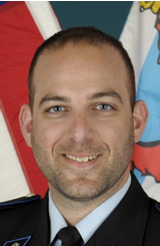 Patrick WENGLER has been in the Luxemburg military for 4 years and has been a Police Officer in Luxemburg for 12 years, and is currently serving at the international Airport of Luxemburg. He is responsible for teaching his unit CBRN /HAZAMT related subjects. Patrick received his Hazardous Technician training from the New-Jersey State Police Hazmat Unit, and holds a University Degree in tactics and techniques in case of a CBRN / HAZMAT incident, as a Master of Science in Security Studies. Patrick also works together with international Law Enforcement and Military Units together related to CBRN / HAZMAT, and Incident Management.
Actually Patrick is working on his Phd in Policing, Security and Community Safety, elaborating a training program CBRN /HAZMAT for Police officers.
---
WIESLANDER, Elisabeth J.S.

Dr J.S.E. Wieslander has over the past two decades contributed predominantly to the domains of nuclear non-proliferation, nuclear explosion monitoring, and her forte is particularly in research and development of nuclear radiation detection systems and environmental sampling in air, water and underground as well as associated concepts of operations. She has worked in the private sector, the university domain, the EU Commission's research center (JRC) and in the United Nations organisations CTBTO and now lately the IAEA. Up until 2016 Wieslander was the project leader and technical expert for the noble gas detection development programme in CTBTO's on-site inspection division.
Dr Wieslander holds a PhD in nuclear physics from Jyväskylä University (Finland), a M Sc in engineering physics from Lund Institute of Technology (Sweden), and has a background of a couple of years in medicine before changing to science and engineering.
---
---
VEGA, Jesús