G-H
GADE, Col. (Retd.) H R Naidu [B E (Civil Engg), M Sc (Defence Studies), M B A (HR)]
Commissioned in to the Indian Army Corps of Combat Engineers in 1974. A Civil Engineer, Management and Security Professional, with 40 yrs of rich experience (8 years international) in the field of Combat Engineering, Chemical, Biological, Radiological, Nuclear and Explosives (CBRNE) Defence, Security & Disaster Management and Counter IED Operations. He has undergone Advance Chemical Weapons and Disarmament Training in France, Germany, Italy, The Netherlands, Russian Federation and the UK. He is also trained in Toxic Area and Hazardous Waste Operations (HAZWOPER) in the USA. He is a qualified CBRN and C-IED Professional.
Graduate of Defence Services Staff College and Army War College, commanded an Armoured Engineer Regiment, prior to taking up an assignment with a United Nations Agency in 1997. Held important Command, General Staff and Instructional appointments in the Army. As the Joint Director for CBRN Defence, the Ministry of Defence (Army), he was responsible for evolving, planning and executing CBRN defence measures for the Indian Armed Forces.
Is former Chief CW Inspector for nearly a decade with the 'Organisation for Prohibition of Chemical Weapons (OPCW)', The Netherlands, and winner of the Nobel Peace Prize 2013. He led teams of international professionals on a large number of verification missions to various member countries, to verify the inventory of Chemical Weapons and monitor their destruction. He logged many hours operating in heavily contaminated environments at the CW Destruction Facilities around the globe.
Is presently the Chief Consultant with 'CBRNe Secure India' a 'forum' for bringing in awareness in the general public, government and corporate entities on the threats arising from the use of CBRNe material and their disastrous consequences. He has been extensively speaking in various international & domestic conferences on CBRNe and C-IED Issues. Additionally, he contributes articles to many CBRNe and C IED related journals world wide.
---
GALATAS, Brigadier General (ret'd) Ioannis, MD, MA (Army MC)
Brigadier General (ret'd) Ioannis Galatas, MD, MA (Army MC), is a retired military physician with +35 years of military industry experience. His is specialized in Allergy and Clinical Immunology (Board certified) and for more than two decades he served as Head of the Department of Allergy & Clinical Immunology at Army General Hospital of Athens, Greece.
Since 2001 he has been involved in CBRNE operations as planner and instructor trained (including live agent training) in a number of countries abroad. His main passion is "Hospitals' CBRN Defense & Preparedness in Megapolis Environment" and "CBRNE Design/Hardening of Critical Infrastructure" [airports, shopping malls, hotels etc]. During the 2004 Athens' Olympic Games, he served as Commandant of the Olympic Hospital CBRN Response Unit – the only hospital-based specialized unit (70 people) deployed for the Games.
He holds a M.A. degree (with merits) on "International Terrorism, Organized Crime and Global Security" from Coventry University, UK (2010) and he is a PhD candidate at Athens Medical School, Department of Forensics & Toxicology.
His last appointment (as of August 2010), was as Head of the Department of Asymmetric Threats at the Intelligence Analysis Branch, Joint Military Intelligence Service of the Hellenic National Defense General Staff in Athens.
After retirement he is delivering CBRNE classes for Abu Dhabi Police Authority and continues to participate as invited speaker in many CBRNE/security conferences, congresses and workshops around the globe.He is also ad hoc advisor at the Joint CBRN Platoon, Hellenic National Defense General Staff.
Currently he is the Editor-in-Chief of the monthly on-line "CBRNE Terrorism Newsletter" initiated in November 2005 and delivered freely to CBRNE-CT First Responders of more than 80 countries around the globe. He is also a Research Associate at "Center for Security Studies" (KEMEA), Athens, (under the Ministry of Public Order & Civil Protection).

---
GALLO, Mariapina
Dr Mariapina Gallo has a degree cum laude in Medicine and Surgery at University of Campania "Luigi Vanvitelli.
She is postgraduated cum laude in Clinical Pharmacology and Toxicology at University of Campania "Luigi Vanvitelli.
Currently, she works as a medical toxicologist at Bergamo Poison Control Center – Papa Giovanni XXIII Hospital Bergamo.
She is an Instructor of the Advanced Hazmat Life Support (AHLS) Program of the University of Arizona, USA.
She is a lecturer in Pharmacology and Toxicology at the University of Milano –Bicocca.
Dr. Gallo has presented numerous scientific abstracts and invited presentations, as well as published many scientific articles.
Her main fields of interest are emergency medical management of hazmat incidents and CBRNe events, and acute drug poisoning.
She is member of Italian Society of Pharmacology (SIF).
She is member of Italian Society of Toxicology (SITOX).
She is member of Italian Society of Drug Addiction (SITD).
---
GAJDOS, Col. Jiri
JCBRN Defence COE Director
Nationality: Czech
Date of birth: 10th October 1962
Place of birth: Cesky Tesin
Education:
• 1982
graduation from the Military High School - Chemical Technology in Valasske Mezirici
• 1984 – 1988
Military Academy of Ground Forces - Military Chemistry in Vyskov
• 1997 –1998
Superior Academic Course of Management of Defence, Military Chemistry at the Military Academy in Brno (10 months)
National Defence University (Industrial College of the Armed Forces) in Washington D. C., USA (1 year)
Posts:
• 1982 – 1984
Administrator of the Warning and Reporting Center of WMD of Ministry of Defence in Hostivice-Břve
• 1988 – 1989
Commander of the NBC Company, Chief of CBRN Defence Support of the 1st Tank Regiment in Strašice
• 1989 – 1994
Chief of CBRN Defence Support of the 1st Tank Regiment 19th Motorized Rifle Division
• 1994 – 1997
Chief of Logistic Support, Deputy commander of the Logistic Department of the 1st NBC Brigade in Liberec
• 1997 – 1998
Commander of the Logistic Department of the 1st NBC Brigade in Liberec
• 1998 – 2003
Commander of the 9th NBC Company, Allied Mobile Force (Land) of the 1st NBC Brigade in Liberec
• 2002
Commander of the 1st Czech and Slovak CBRN Defence Battalion in Kuwait, mission Enduring Freedom
• 2003
Commander of the 51th Training Base of Chemical Corps
promoted to the rank of colonel
• 2003 – 2005
Commander of the 31st NBC Brigade in Liberec
• 2005 – 2007
Commander of the 31st CBRN Defense Brigade in Liberec
• 2007 - 2008
Head of CBRN Defence of the Czech Armed Forces
• 2009 - 2012
NATO IMS P&P Nuclear and CBRN Defence Policy Branch, action officer
Missions:
• October 1999 – April 2000 SFOR II Kosovo
Commander of the 1st Mechanized Company, SFOR Kosovo
• March – September 2002
Commander of the 9th NBC company, Deputy Commander of the Czech Army Contingent, ENDURING FREEDOM Kuwait
• February – May 2003
Commander of Czech-Slovak CBRN Defence Battalion, ENDURING FREEDOM, Kuwait, Iraq
Honours:
• Cross for Merit 2nd and 3rd class of Ministry of Defence
• Medal of Czech Army 3rd class
• Medal of NATO for serving for peace and freedom
• Memorial badges for serving in SFOR mission and for serving in Enduring Freedom mission
• The Army Commendation Medal, Texas National Guard
• The Outstanding Service Medal of the State of Texas.

---
GEBERT, Florian
Florian Gebert studied physics at the Technical University Braunschweig, Germany, and graduated in 2009. Here, he worked on Raman spectroscopic investigations of complex metal hydrides as potential energy storage materials. After graduation, he joined the Quest Institute for Experimental Quantum Metrology at the German Metrology Institute in Braunschweig and received his PHD from the Leibnitz University of Hannover, for his work on precision isotope shift measurements of trapped, singly charged Calcium ions, in 2015. Currently, he works at the German Aerospace Center (DLR) on laser-based standoff detection techniques.
---
GENTILE, Gianluca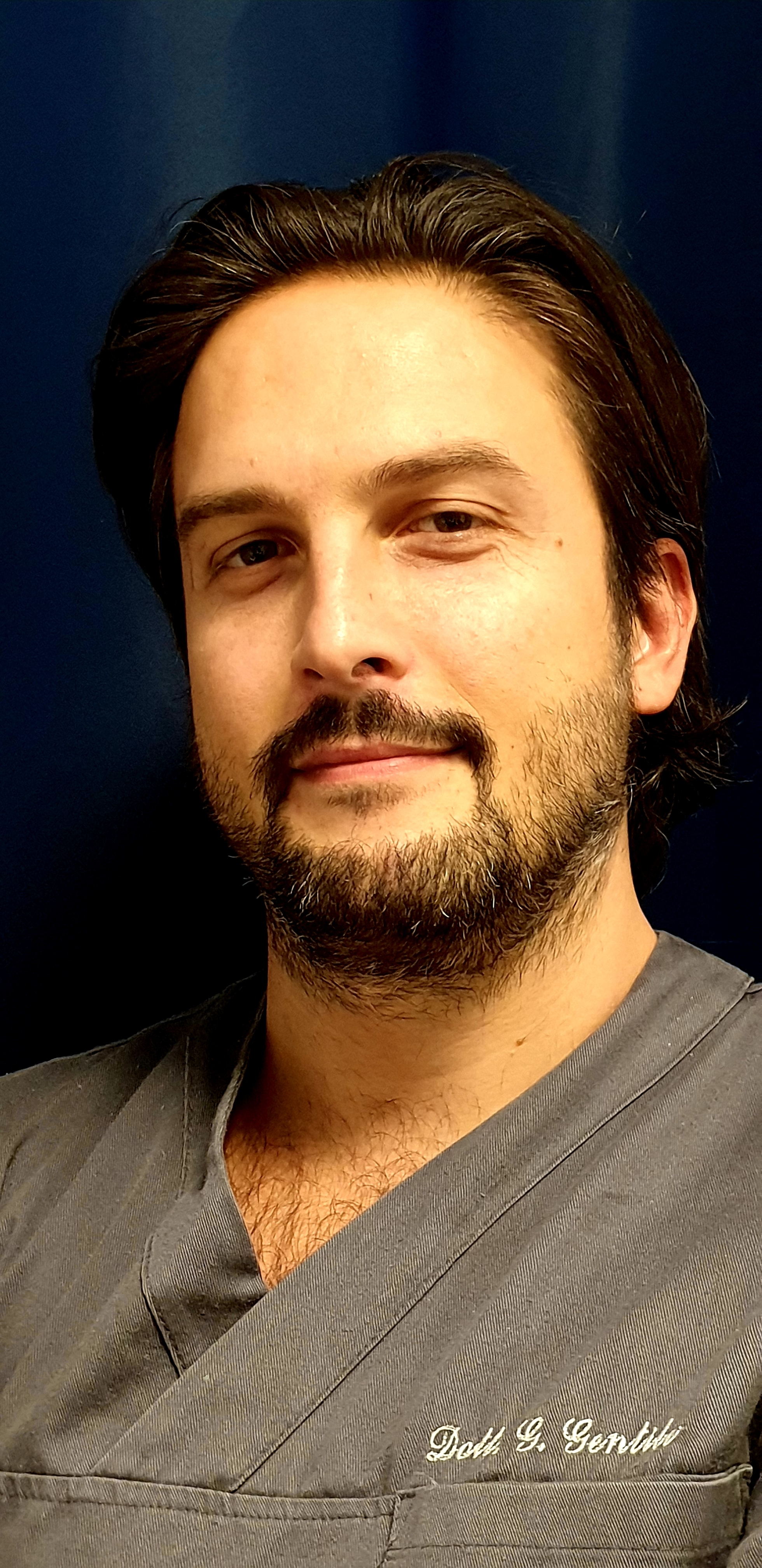 2013 – today. Head of the Odontostomatology Unit at I.N.I. in Grottaferrata
2010 - today - Member of the Italian society of Osteonecrosis and partner Andi.
2013 - 2017 - PhD Industrial Engineering on the numerical simulations to test the filling materials resistance for dental applications. Department of Industrial Engineering, University of Rome Tor Vergata.
2003 - 2010 - Master Degree in Dentistry and dental prosthetics. Faculty of Medicine and Surgery of the University of Rome Tor Vergata
He carries out his work between hospital activities (at I.N.I in Grottaferrata) and private practice (Dragona-Acilia) where he devotes particular attention to prosthetic and implant-prosthetic rehabilitations with high aesthetic factor, aesthetics dentistry and treatment of comolex patients. He is lecturer in effects of CBRNe agents on the dental apparatus for the International Master Courses in Protection Against CBRNe events (University of Rome Tor Vergata)
---
GERI, Francesco

Master Degree in Engineering, currently referent for Technological risk (industrial plants, critical infrastructure, dangerous materials and goods) in the Department of the Civil Protection. He has worked in the following areas: risk analysis, planning and natural hazard (seismic, volcanic, hydrogeological, tsunami) and man-made (hazardous industrial installations, hazardous substances), and complex emergency operational coordination. Lecturer in Emergency Planning and Management.
---
GIORGI, Gianluca

Gianluca Giorgi has a Ph.D. degree in chemistry and he is professor of organic chemistry at the university of Siena.
His scientific research concerns the study of gas phase ion chemistry of organic and bioorganic compounds using different approaches of mass spectrometry and computational methods, with special regards to structural, regio- and stereochemical features and aggregation properties.
He is author of 178 publications in international journals, 8 monographs, 5 editorials and more than 250 presentations at national and international conferences.
He is Past President f the Division of Mass Spectrometry of the Italian Chemical Society, member of the Editorial Board of Journal of Mass Spectrometry and member of the Society Advisory Board of the Portal "Chemistry", both published by Wiley.
He is the representative of Area A (Europe, Africa) in the International Mass Spectrometry Foundation.
He is chair of the XXII International Mass Spectrometry Conference which will be held in Florence (Italy) on August 26-31, 2018.
---
GIOVINAZZO, Raffaella

Raffaella Giovinazzo: Biologist; Post-graduate course on Management of the Environment and Health Care; PhD on Public Health.
Professional of the Technical Directorate for Risk Assessment and Prevention (CONTARP) of the Italian Workers' Compensation Authority (INAIL, General Direction).
Referent of the Biological Section of the INAIL Industrial Hygiene Central Laboratory; Coordinator of the national inter-laboratory net for the improvement of analytical data quality; Member of national working groups for the drawing up of Guidelines on safety and health at workplaces. Organizer and Teacher in technical-professional courses intended for public employees and employers (health and safety at work, biological agents).
---
GIRIBONO, Stefano

Col. Stefano GIRIBONO was born in Rome on 6th February 1969. He attended the 171th Course at the Italian Military Academy in Modena from 1989 to 1991 and the Application School of Turin from 1991 to 1994. He is assigned to the 5th Field Artillery Regiment "SUPERGA" in Udine, in 1994, where he has employed as deputy Battery Commander, Battery Commander and Tactical Officer. In 2002 he left the 5th Regiment and he was assigned to the General Army Staff In 2009 he was employed in Lebanon as a liaison officer between Lebanese and Israeli forces under the UNIFIL mission. Promoted to the rank of Lieutenant Colonel in 2010 he took over the command of the 1st Artillery Group of the 33rd "Acqui" Artillery Regiment on 29 November. On 19th February 2011 he served as Tactical Team Commander within the Homeland Security Operation called "Operazione Strade Sicure". From December the 5 th, 2012 to September 21st, 2015, he served as Chief Executive of General Army Staff.
---
GISMONDO, Prof. Maria Rita

Maria Rita Gismondo is Associate Professor of Microbiology since 1987, currently at the Faculty of Medicine, University of Milan and Director of the Laboratory of Clinical Microbiology, Virology and Bioemergencies at L. Sacco University Hospital, Milan. The is a national reference center for pandemics and bioterrorism and it is equipped with BSL3 and BSL4 facilities. She has years of experience implementing EU and UN projects on topics involving bio-threats, such as CBRN risk mitigation, biorisk management, epidemics/pandemics, biosafety, biosecurity, biohazardous waste management. She has published over 247 scientific papers in national and international journals and she is a member of several scientific societies.
---
GLORIA, Lt. Col. Andrea
Gloria Andrea, Liutenant Colonel (OF-4), ITA-Army, Course Director & Instructor, CBRN Defence, Protection Department.
Lt. Col. Andrea GLORIA was born in Rome on 10 February 1976. He began his career attending the military college 'Nunziatella" in the period 1992-1995 and was commissioned officer in 1997 after having attended the Army Military Academy. Prior to assuming his duties as CBRN Defence Course Director and Instructor at the NATO School he joined the 2nd "Bersaglieri" Infantry Regiment as Deputy Company Commander, then the Army Military Academy as Platoon Leader /Military Instructor, after the 7th CBRN Defence Regiment as CBRN Defence Coy Commander and Staff Officer and, lastly, the "Sassari" Infantry Brigade HQ as Staff Officer/CBRN Defence Instructor.
Lt. Col. Gloria attended several national and international military courses.

---
GOULART, Margarida

Margarida Goulart has a Pharmaceutical Sciences degree, a Medical degree, and a PhD in Genetic Toxicology. She worked as a researcher and university professor for several years, in different topics linked to toxicology of organic compounds, inorganic and radioactive elements, including gene expression studies, population biomonitoring and in vitro toxicology, in Portugal and in the United States. She was also a postdoc researcher at the Portuguese Institute of Nuclear Technology. She took a permanent post in the European Commission in 2013, as a Research Programme Officer, and is part of the Joint Research Centre Euratom Coordination Unit, where she is responsible for the coordination of CBRNE activities.
---
GRANDI, Simone

RPAS pilot, instructor post-processing using responsible
RPAS pilot and instructor, specialized in the management of systems and sensors, and in the analysis and post processing of data. Since 1998 he's employed as rescue technician and RPAS pilot in search and rescue operations with the Dipartimento di Protezione Civile and the 118 (emergency) of the Regione Emilia-Romagna.
He's in HPE since 2015 as RPAS pilot and instructor, dealing with the planning of missions and research, development and integration of new technologies in the field of air detection. He's currently studying to become an airplane pilot.
Technical Office employee and RPAS Ground Instructor
Aeronautical Technical Expert in C.A.M.O. Technical Department, pilot, and RPAS ground instructor.
Since 2014 he works in C.A.M.O and aircraft maintenance, managing aircrafts of Italian and foreign private owners, flight schools and Italian Air Force.
He's in Heli Protection Europe Srl since 2017 as Technical Dept. employee and RPAS pilot and ground instructor.
---
GROLMUSOVA, Dr. Katarina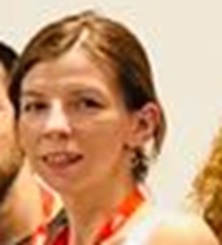 Organisation for the prohibition of chemical weapons, Inspection Team Leader – Analytical Chemist.

Katarina received her M.S. in the Environmental Chemistry at the University of Matheus Bell in Banska Bystrica. Shortly after graduation from University, she started to work as a researcher in the CBRN Reference Chemical Laboratory in Zemianske Kostolany – Slovakia, where she focused on unambiguous identification of CWA by LC/MS, GC/MS and HPLC she was also responsible for sample preparation and quality control system. In the short time, she became a Deputy of the Head of the Laboratory. During this time, she also led the Slovak Support Team and was a key instructor during Life Agent Training of foreign Armed Forces and OPCW inspector in the field conditions (the Training and Testing Centre of CBRN) as well as laboratory conditions in Zemianske Kostolany. In 2013 she moved to The Hague where she has been working as an Inspector – Analytical Chemist for OPCW. Last three years, she focuses mostly on the contingency operations and training of the inspectors. She is a core team member and a Deputy of the Team Leader for the Fact Finding Mission in Syria.
---
GRATTA, Dr. Laura
Nata a Roma il 28 marzo 1965
Titoli di studio
- Diploma di maturità scientifica conseguito nel 1983 presso il Liceo Scientifico Statale "J. F. Kennedy" di Roma con la votazione di 60/60.
- Laurea in Ingegneria Elettronica conseguita il 9 novembre 1989 presso l'Università degli studi di Roma "La Sapienza" con la votazione di 110/110 e lode.
- Tesi di laurea nell'ambito del corso di Commutazione Telegrafica e Telefonica sul tema "Confronto prestazionale di protocolli di accesso per reti in area metropolitana", svolta presso il dipartimento di INFOCOM dell'Università di Roma "La Sapienza".
- Abilitazione alla professione di Ingegnere conseguita il 15 giugno 1990 con la votazione di 107/120.
- Diploma ECDL (European Computer Driving Licence) conseguito il 31/10/2006.
- Diploma di specializzazione in telecomunicazioni conseguito presso la Scuola Superiore di Specializzazione in Telecomunicazioni dell'Istituto Superiore C.T.I. nell'anno accademico 2006-2007.

Incarichi lavorativi
Attualmente ricopre l'incarico di Funzionario COMSEC della Presidenza del Consiglio dei Ministri ai sensi del DPCM 22 luglio 2011 "Disposizioni per la tutela amministrativa del segreto di Stato e delle informazioni classificate".
Nel recente passato ha svolto i seguenti incarichi:
· docente presso l'Università di Tor Vergata (Roma2) nel Master di II livello "Protezione da eventi CBRN" sui temi di Gestione delle crisi ed emergenze in caso di attacchi CBRN e sulla Comunicazione e gestione dei gruppi operativi in caso di emergenza;
· incaricata della docenza per un corso di formazione interno della Presidenza del Consiglio dei Ministri su "I servizi di internet e gli strumenti di base per l'Office Automation" (ottobre 2012);
· Support Officer, nell'ambito del programma EPCIP, per la rete CIWIN (Critical Infrastructure Warning and Information Network); tale rete, realizzata sulla base di una decisione della Commissione Europea, permette lo scambio di informazioni e best practice per la protezione delle Infrastrutture Critiche tra le istituzioni;
· responsabile durante l'emergenza Abruzzo della raccolta dei dati e delle operazioni di acquisizione ottica delle schede del censimento della popolazione assistita (presso le tendopoli e presso la costa abruzzese) organizzato dal Dipartimento della Protezione Civile nel periodo agosto-settembre 2009;
· responsabile della progettazione e sviluppo della Intranet e del Database per la gestione dei dati dell'emergenza terremoto Abruzzo 2009 presso la Di.Coma.C. (Direzione Comando e Controllo) di L'Aquila;
Sul tema della sicurezza informatica ha svolto le seguenti attività:
· Responsabile dell'area "Formazione" dell'OCSI (Organismo di Certificazione della Sicurezza Informatica) istituito con il decreto "Approvazione dello schema nazionale per la valutazione e la certificazione della sicurezza nel settore della tecnologia dell'informazione";
· responsabile delle aree "Processi di certificazione" e "Pre-certificazione" dell'OCSI;
· certificatore per i processi di valutazione OCSI;
· valutatore della sicurezza di sistemi/prodotti secondo i criteri ITSEC e Common Criteria;
· docente nei corsi di formazione per Valutatore e Assistente di Sicurezza organizzati dall'OCSI;
· co-redattore delle Linee Guida Provvisorie che disciplinano il funzionamento dell'OCSI;
· vice - coordinatore Tecnico della Scuola Superiore di Specializzazione in TLC (SSST - scuola post-laurea) del Ministero delle Comunicazioni.
· membro dell'ISAC (Information Sharing and Analysis Centre) sulla sicurezza delle comunicazioni come rappresentante ISCOM.
---

GAUNTLETT, Louis


Louis Gauntlett is a Master's qualified Psychologist, having studied Psychological Research Methods at the University of Southampton. He holds many years of practical experience in the field of clinical psychology in addition to public health research. His experience includes writing Standard Operating Procedures; designing and running online experiments; statistical analysis using SPSS; analysis of qualitative data using NVivo; conducting systematic literature reviews; participant recruitment and management; and using qualitative and quantitative data collection methods to measure mental health outcomes for healthcare staff involved in supporting the recent Ebola response in West Africa. Additionally, he has used knowledge and expertise to make recommendations for improving psychosocial support for experts deployed in future overseas crisis responses. He has also developed training modules for emergency first responders to improve their skills in communicating with the public in preparation for, and during CBRN emergencies.
---
HAIDER. Naeem

Brigadier Dr. Naeem Haider is a PhD in Defence & Strategic Studies (DSS) from Quaid-i- Azam University (QAU) Islamabad. He previously did his MSc in DSS from QAU. He is a graduate of Command Staff College Quetta, and has served on various command, staff and instructional appointments in the Pakistan Army. Naeem specializes in chem-bio policy, and currently he is a Director of Arms Control & Disarmament Affairs at Pakistan's Strategic Plans Division.
Naeem has attended and participated in several national and international arms control, nonproliferation & disarmament courses, workshops and seminars. On these subjects, he has also represented Pakistan in multilateral negotiations on arms control, disarmament and nonproliferation issues as part of Pakistan's delegation. Naeem is visiting faculty to QAU Islamabad and is on the editorial board of Pakistan Army Green Book.
---
HEIDARI, Soheila
Soheila Heidari is a Ph.D. Student of European, American and Intercultural Studies at Sapienza University of Rome. Her background in humanities provided her with in-depth knowledge about human beings and gave her the chance of delving in the role of man in cyber space. She has participated in several cyber-oriented conferences, digital humanities, artificial intelligence and cyber security that include but not definitely limited to the last CBRNe Workshop as well as Illinois Interdisciplinary conference where she addressed the interaction of Internet and users as a reading process.
---
HENAWY, Jan Tawfik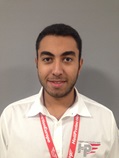 Technical Office employee and RPAS Ground Instructor
Aeronautical Technical Expert in C.A.M.O. Technical Department, pilot and RPAS ground instructor.
Since 2014 he works in C.A.M.O and aircraft maintenance, managing aircrafts of Italian and foreign private owners, flight schools and Italian Air Force.
He's in Heli Protection Europe Srl since 2017 as Technical Dept. employee and RPAS pilot and ground instructor.
---
HOSIN, Amer

Dr Amer Hosin is a Visiting Professor, School of Psychology, University of Ulster, Coleraine, N. Ireland , UK . Currently a senior Executive Advisor Emergency and Public Safety Department, Abu Dhabi Police, GHQ, UAE. His current research work focuses on Trauma Research in particular Survivors, Victims and Vulnerable groups in emergency and disaster settings.
---
HUANG, Tzu-Yun
Tzu-Yun Huang is a public health officer of the department of Division of Preparedness and Emerging Infectious Disease in Taiwan Centers for Disease Control. He is responsible for making policies for preparedness and response to bioterrorism in Taiwan, and has experiences in education and training for Taiwan bioterrorism response teams. He also participated many multi-agencies exercises in Taiwan.
---
H
---
GROLMUSOVA, Dr. Katarina
---
G
---
G