I-J-K
IANNOTTI, Alba

MD in Law (LUMSA University, Rome) with a specialization on the Chemical Weapon Convention and OPCW activities. Completing the MSc in Protection against CBRNe events (University of Rome Tor Vergata). She has developed a new method of game theory application to optimize the non-conventional events management (like the CWA transloading from Syria). She has served in the didactic management units of graduate and postgraduate academic courses on safety & security, and in the organization of many international events both for private and public entities. She fluently speaks Italian and English. She has completed a Master in Human Resource Management in Philadelphia (USA).
She is actually serving as Document Control Manager at the Joint Research Centre (Ispra-Varese) European Commission.
---
JAVED, Muhammad Athar

Areas/Expertise: Pak-US relations, Middle East, Gulf and Asia - National Security, Sub-Conventional Warfare, Counter Terrorism, Counter Radicalization and Counter Violent Extremism (CVE), Perception management/Lobbying, Ideological Positions of Clergy, Counter Chemical, terrorism and Nuclear Studies.
---
JENKINS, Bonnie D.

Ambassador Jenkins is currently a Joint Visiting Fellow at the Brookings Institution and the University of Pennsylvania's Perry World House. From 2009 - 2017, she served as the Coordinator for Threat Reduction Programs at the Department of State (DOS). During that time, she was the US DOS lead for the Nuclear Security Summit, and was a leading US government official in the Global Health Security Agenda (GHSA). Ambassador Jenkins was also the U.S. Representative to the Global Partnership Against the Spread of Weapons and Materials of Mass Destruction.
---
JOHNSON, Prof. Steve

Steve Johnson is an adjunct professor in the graduate Executive Master of Professional Studies in Emergency & Disaster Management. He started his career within the British Army then served with the Foreign and Commonwealth Office before positions in consulting and industry, including Senior CBRNE adviser to Thales UK. He has served tours in Northern Ireland, the Falkland Islands, Iraq, Belize and other locations.
Steve's main role is at Cranfield University based at the UK's Defence Academy. He is Course Director for the MSc Forensic Explosive and Explosion Investigation MSc, and teaches Hazardous Investigations, Counter-Improvised Explosive Devices Capability (for the Ministry of Defence), Forensic Intelligence and Forensic Investigation of Explosives and Explosive Devices. He has an active research program and supervises students in CBRNE detection, Threat assessment and CBRNE Forensic science. He advise and works with a range of governmental and international organizations.
---
JOKSIC, Dr. Gordana

Dr. Gordana Joksic, biologist, PhD, research professor at the Vinča Institute has a background in radiation biology and genetic toxicology. She was the first to characterize the role of mitochondrial superoxide dismutase (MnSOD) in modulating the radiosensitivity of human cells, and provided experimental evidence that MnSOD determines the relative biological effectiveness of ionizing radiation. During recent years the focus of her main line of research is selection of substances with radioprotective and antimutagenic properties with potential medical use. She collaborates with the University of Bologna, Italy and with the Brunel University, UK.
---
JUDEK, Clément

I have completed my studies in Geography specialising myself in risk management. More precisely in risk assessment for flooding.
I started my PhD in 2014. The topic of my research is the consideration of cascading effects in crisis situation. My work is part of the FP7 European Project CascEff (www.casceff.eu) focusing on cascading effects.
---
KARKALIC, Radovan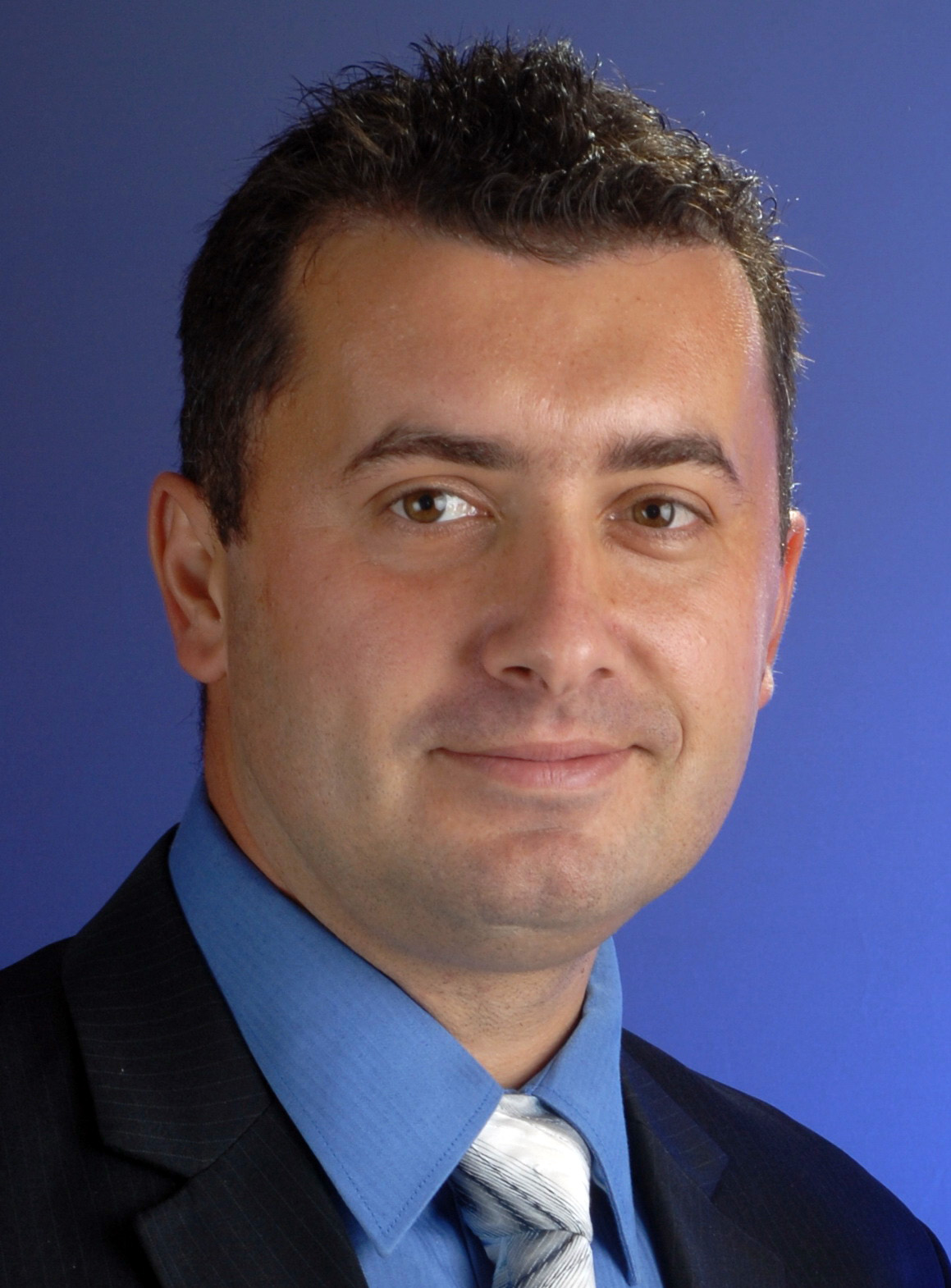 Associate Professor, PhD (CBRN Department, Military Academy, University of Defence, Republic of Serbia).
Responsible for teaching of CBRN individual and collective protection, Technologies of CBRN decontamination and Prevention and acting in the accidental situations (Bachelor, Master and PhD studies).
Instructor for the CBRN protection at the annual OPCW basic and advanced courses in the CBRN Training Center in Krusevac (Republic of Serbia).
---
KEARNEY, Cap. Alan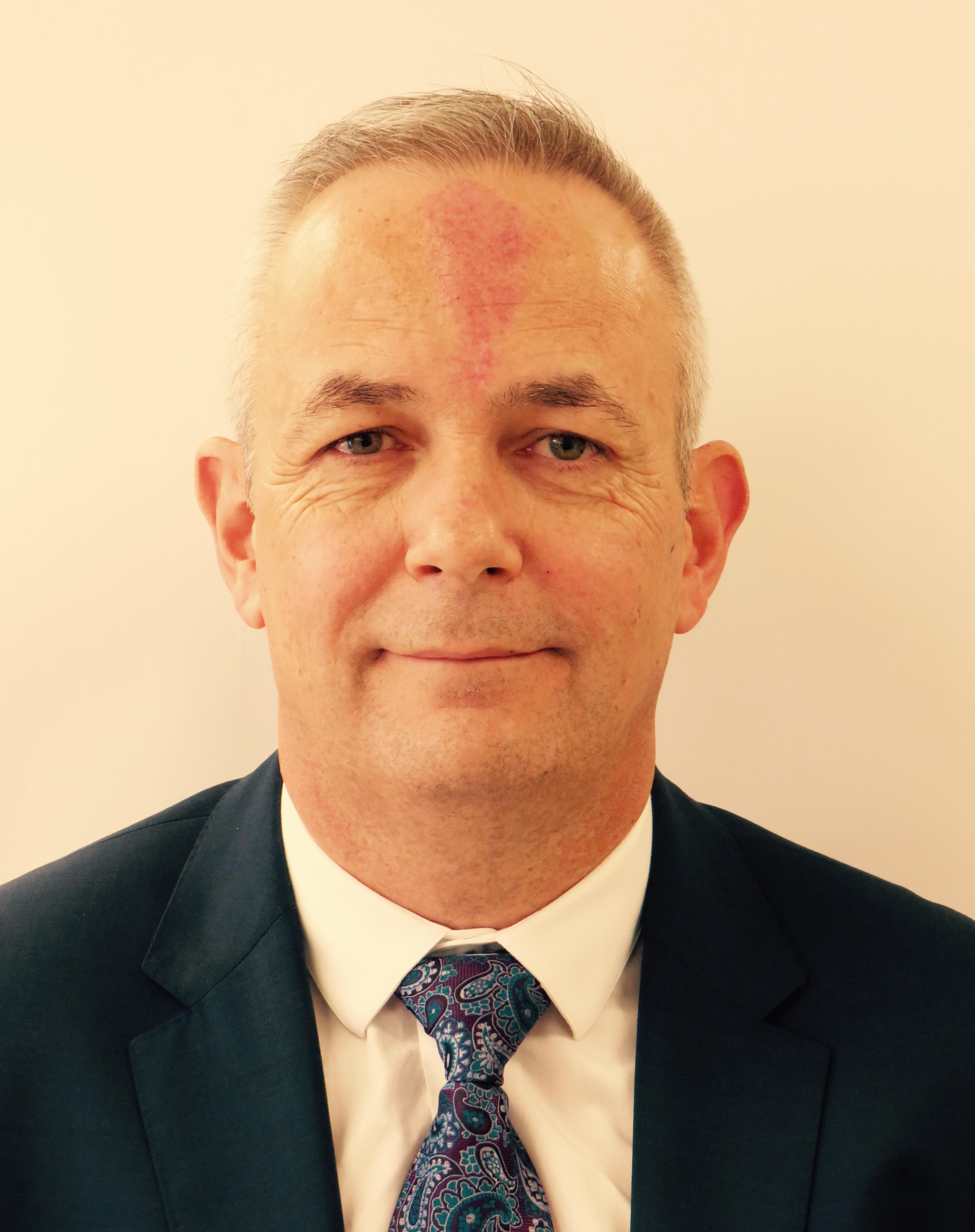 Alan Kearney is a PhD candidate with Maynooth University under the Hume Scholarship award programme. His thesis explores the development of the Improvised Explosive Device and the entry of the term into the general lexicon in the last decade as a result of its global proliferation. He is a serving officer in the Defence Forces, Ireland, with over twenty eight years service. Alan served as an instructor for many years in the Ordnance School and has extensive operational experience in the domains of Counter-IED, IEDD, search and CBRNE. Alan attends many academic programmes as guest lecturer in various faculties across security and/or enterprise risk management related topics.
---
KHALFAOUI, Ibtissam

My research focuses primarily on modelling and Optimizing the Medical Emergency Care Systems, under the title: «Reference model of optimized organization, management and steering of the Integrated Network of Medical Emergency Care in Morocco: case of the INMEC of the Region Rabat-Sale-Zemmour-Zaer», under the guidance of the professor A.HAMMOUCHE. My career in research has provided me with the opportunity to attend and participate in international conferences:
I. Khalfaoui, A .Hammouche (2015) « a GIS platform for the optimized organization and management of an Integrated Network of Medical Care Emergency (INMCE) in Morocco. Case of the NMCE -Rabat-Sale-Zemmour-Zaer », In the International Conference of GIS Users, Taza, in October 21-22nd
I. Khalfaoui, A. Hammouche (2016), «Modelling of the territorial network of the pre-hospitable emergencies in Morocco: Case of the INMCE of the Region Rabat-Sale-Zemmour-Zaer», The 8th Francophone Conference in Management and Engineering of Hospital care Systems GISEH, In Casablanca, on July 11th, 12th and 13th.
---
KIM, Min-jeong

Birth: 26 June, 1979; Nationality: Republic of Korea; Senior Researcher, K-water; Ph.D. candidate at Chungbuk National University.
---
KITHALAWAARACHCHI, Samantha K.
Current employment: Director to the His Excellency the President of Sri Lanka and Presidential coordinator for the Disaster Management / Disaster Management coordinator to the Ministry of Health
Post Graduate Training in Disaster Management and Disaster Medicine University of Polytechnic Ancona Italy
ACADEMIC QUALIFICATIONS: Master of Science (M.Sc in Disater management) at University of Peradeniya
Postgraduate diploma in health sector disaster management.
---
KIREEV, Albert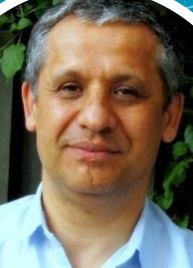 dec 2015 – today
Leiden Academic Centre for Drug Research
Developed and implemented methods of using stable isotope tracers to evaluate anticancer drug effect. Metabolites profiling by processing LC/HRMS data obtained in the international project.
LocalitàThe Hague, Netherlands
1. Worldwide inspections to verify identity and completeness of destroyed toxic chemicals or to check for absence undeclared toxic chemicals, their precursors and degradation product in traces amount in complex matrices.
2. Conducting or supervising sampling, sample preparation and analysis of environmental/industrial species under strict QC/QA regulations.
3. Inspection preparation by literature study, chemical industry modeling in laboratory scale, micro synthesis, GC/MS and LC/MS analysis.
4. Research and development to improve current analytical procedure, mass spectral and retention indices databases.
---
KRAUS, Marian

Marian Kraus studied Mathematics at the University of Heidelberg, Germany, where he wrote his diploma thesis about statistical methods of analysis and visualization of heart rate variability. He is employed at the German Aerospace Center as a data analyst, emphasized by his passion for logic puzzles (participations at world championships).
---
KUBELKOVA, Klara

Klara Kubelkova has completed her PhD at the University of Defence (UoD), Faculty of Military Health Sciences (FoMHS). She is a member of cell biology group of Department of Molecular Pathology and Biology, FoMHS, UoD. She is a member of Academic Senate of FoMHS, UoD and co-investigator of many scientific grants supported by Czech Ministry of Defense, Czech Science Foundation and European Defence Agency. She has published many scientific papers and book chapters in reputed journals.
---
KOGAN YAKOV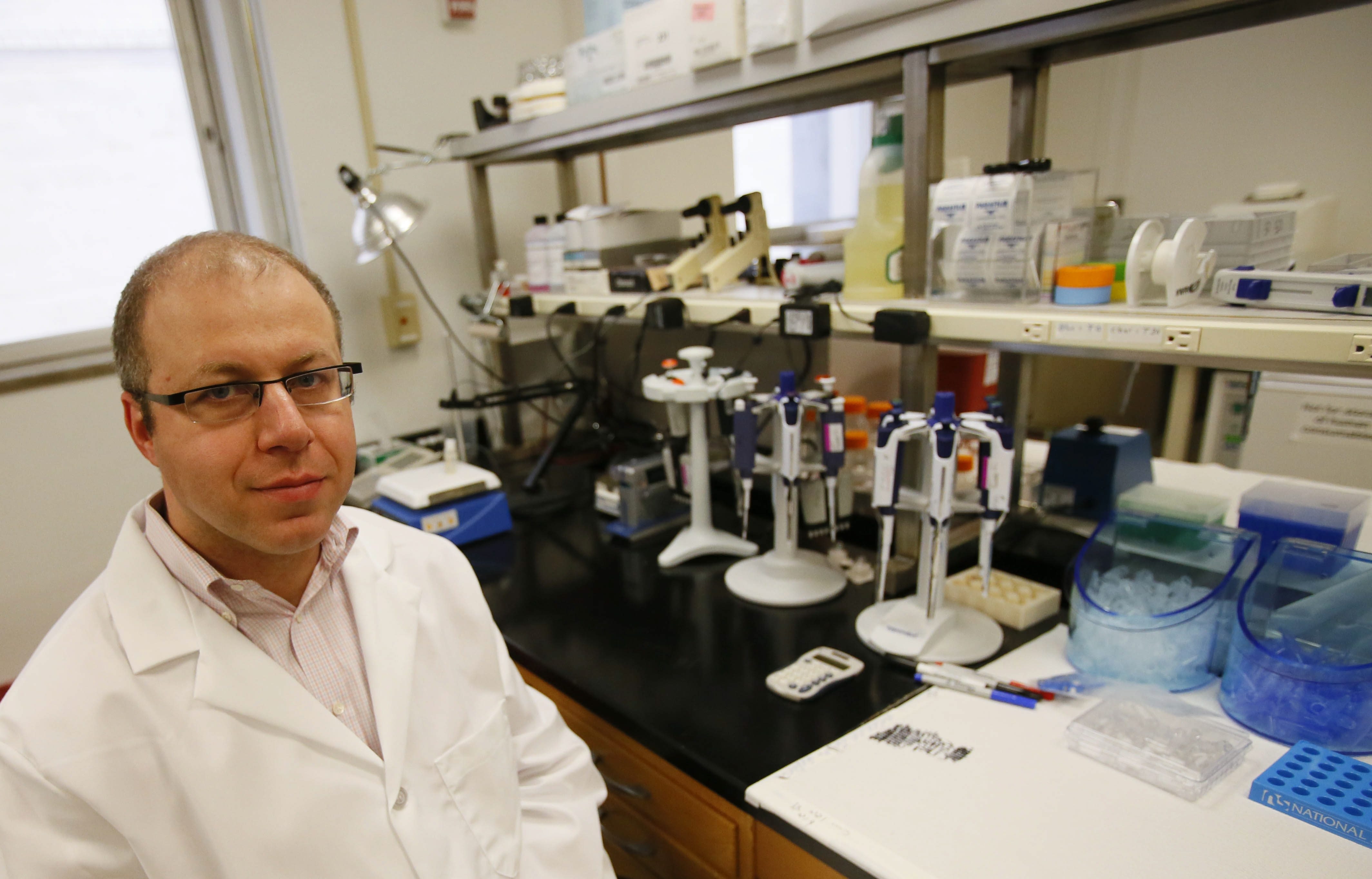 Dr. Kogan is the Chief Executive Officer of Cleveland BioLabs, Inc. (NASDAQ: CBLI) – an innovative biopharmaceutical company developing novel approaches to activate the immune system and address serious medical needs such as treatment of radiation-induce damage, cancer immunotherapy, and vaccines. Dr. Kogan was appointed Chief Executive Officer of Cleveland BioLabs in June 2012. Prior to his appointment as CEO, Dr. Kogan served as company's Chief Operating Officer from 2008 to 2012 and as Executive Vice President of Business Development from 2003 to 2008. During his tenure as Chief Operating Officer, Dr. Kogan built an infrastructure with more than 50 full-time employees and established and structured operations for two majority-owned subsidiaries and securing multiple federal and state grants. While serving as Executive Vice President of Business Development for the Company, Dr. Kogan played a significant role in establishing operations, hiring senior operations staff and executing the Company's initial public offering on the NASDAQ exchange.
Prior to founding Cleveland BioLabs, Dr. Kogan served as Director for Business Development at Integrated Genomics in Chicago, IL, where he was responsible for commercial sales and expansion of the company's capital base. Prior to his tenure in business development, Dr. Kogan worked as a Group Leader/Senior Scientist at Integrated Genomics and at ThermoGen, Inc. and as Research Associate at the University of Chicago, where he led the execution of several sophisticated genome sequencing projects.
Dr. Kogan holds a Ph.D. degree in Molecular Biology from VNII Genetica, as well as an MS degree in Biology from Moscow State University and an MBA from the University of Chicago.