RESIST (2019 - expected 2021)
REsilience Support for critical Infrastructures' through Standardized Training on CBRN
(ISF-Police Action Grant)
Topic:
ISFP-2018-AG-CT-PROTECT
(Call for proposals on counter-terrorism)
RESIST - REsilience Support for critical Infrastructures' through Standardized Training on CBRN
RESIST aims at creating a standardized CBRNe joint training programme for the establishment of "CBRNe Intervention Groups" within public and privately owned Critical Infrastructures. The objective is that of creating pools of CI personnel trained and equipped to operate in a contaminated environment with the necessary basic equipment to mitigate the impacts of disruptive events and long-term incremental changes, thus guaranteeing the continued provision of its basic functions.
Following the training and the execution of real life exercises, the Intervention Group should be able to:
a)
intervene, if and as far as possible, eliminating or reducing the immediate effects of a CBRNe event, pending the arrival of the Fire Brigade and/or, in emergency cases, of the Armed Forces;
b)
guarantee the provision of minimum services and/or contribute to the maintenance of security and safety of the facilities (if relevant authorities do not request the closure/shut down).
RESIST Consortium
Coordinator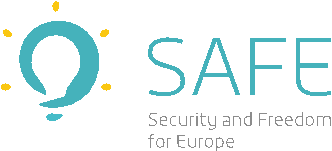 Partners