S-T
SALERNO, Ten. Col. Franco

Joined in 1980 the XIII°Course at Military Health Academy and degreed as" Veterinary" in 1987. Assigned Logistic Btl."Orobica" in Merano as Veterinary Infirmary Director till 1989 and transferred in Mechanized Brigade "Acqui" in L'Aquila as Veterinarian Service Chief. From 1995 serves in Joint NBC Defence School first as "Bio/Chem Teacher" and since 2001 as "Chief of Training Studies Experiences Normative". Joined abroad missions in Albania, Afghanistan and Kosovo. National Delegate of several NATO WGs regarding CBRN Standardization, Capability Development, Doctrine and Policy,Training.
---
SALZANO, Ernesto


• National Academic Qualification as Associate Professor (2013)
• Italian National Research Council - Senior Researcher Qualification (2010)
• Winner of National Price for scientific excellence of Italian National Research Council (2005).
• V, VI, VII Programm: Expert member of European Commission, General research, NMP, SME,
• Industrial research, Security.
• Associate Editor of Journal of Loss Prevention in the Process Industry, Elsevier.
• Associate Editor of International Journal of Energy and Power Engineering, SciencePG.
• Page 2 - CV Ernesto Salzano
• Member of National Steering Committee of Gruppo Interdivisionale per la Sicurezza in Ambienti
• Chimici (GISAC) of the National Society of Chemists.
• National coordinator of European Platform on industrial safety (EPTIS). Italian section on
• Focus Group 5 (emergency and cross-cutting risks)
• Scientific Committee of CISAP (International Conference on Safety and Environment in the
• Process Industry) of AIDIC (Associazione Italiana di Ingegneria Chimica).
• Referee of international journals specialised on industrial risks (Journal of Hazardous Materials,
• Journal of Loss Prevention in the Process Industries, Risk Analysis, Process Safety and
• Environmental Protection, Reliability Engineering & System Safety, Industrial and Engineering
• Chemistry Research, Safety Science, and others, on regular basis).
• Membership of Professional Bodies
• Italian Chemistry Register
• Italian Society of Chemists: Member of Interdivisional Group of Industrial Chemistry
• Italian and World Combustion Institute
• Italian Association of Chemical Engineering (AIDIC)
• European Federation of Chemical Engineering (EFCE)
---
SANGWAN, Jayant

Jayant Sangwan is an Associate Programme Officer at UNICRI with more than 6 years of experience in the areas of CBRN Risk Mitigation and Emerging Technologies (Benefits and Security Risks). I hold a Law Degree as well as a Masters Degree in International Crime and Justice. I have been supporting the successful implementation of several projects that have helped partner countries in building national and regional networks for more coordinated efforts to tackle CBRN Risks; and in fulfilling their international legal obligations in the CBRN domain.
---
SANTONI, Prof. Riccardo

FULL Professor at the Faculty of Medicine and Surgery from A.Y. 2005/2006, University of Rome Tor Vergata - Radiology and Radioteraphy (MED 36)
He teachs at the course of Radioteraphy for the Master Degree students.
He is Director of the Centers of Radioteraphy at Fondazione Policlinico Tor Vergata, University of Rome Tor Vergata.

Research Fellow in Radiation Oncology, Massachusetts General Hospital - Harvard University, Boston, Massachusetts (1993-1994).
He is author of more than 100 scientific papers of International and National peer to peer scientific journals.

---
SASSOLINI, Dr. Alessandro

Alessandro Sassolini, born the 29/08/1969 at Città di Castello (PG), is an external collaborator of Industrial Engineering at University of Rome Tor Vergata. He received a degree in chemistry from University of Perugia. He received also M.Sc. in Preventive Conservation of Cultural and Archaeological Heritage in 2005 from University of Perugia and a M. Sc. in Protection against CBRNe events from University of Rome Tor Vergata in 2010. In 2015, he received a Ph.D in Quantum Electronics and Plasma Physics in the University of Rome Tor Vergata. He joined Italian Army as Lieutenant and analytical chemist at Joint Technical Centre of Civitavecchia (RM) from 2005 to 2007. From 2008, he works in the Environmental Protection Agency of Lazio in Rieti. His research interests focus on environmental pollution from military activities, smart CBRN defense as field methods for chemical and biological analytical techniques and protection materials based on self-cleaning properties. He teach at Master Protection against CBRNe events of University of Rome Tor Vergata from 2011. Alessandro Sassolini is author of several papers on International and National Scientific Journal and Conference Proceedings and of one National Patent.

---
SAURINI, Dr. Maria Teresa

Studies
2001 Industrial Chemistry, address: "Biotechnology", University "La Sapienza" of Rome
2002 - Award of Master's Degree in "Environmental protection and planning of surface water's quality" at the Faculty of Hydraulic and Environmental Engineering, University of Pavia.
Technical skills
ICP-MS and mineralization processes; GC-MS and extraction processes with organic solvents; UV-VIS; IR; IC; DTA/TG; SEM; XRD; XRF.
Work experience
From June 2002 - "LaboratoRI spa" (group ACEA). Activities: analysis of drinking water, wastewater, sludge, contaminated soils, development of methods for the analysis of food and waste materials in industrial production.
From July 2003 - "Biokit". Activities: chemical laboratory's head for environmental analysis.
From November 2005 - Lieutenant of the Army Corps of Engineers, test department of the Pole Maintenance of Small Arms and Light Weapons, with the rank of departmental chief of technology labs. Activities: perform chemical and chemical-physical analysis concerning the testing of materials purchased by the army and control the functionality of metal surface treatment plant in the section of arms repair.
From May 2008 - "X-Tech spa". Activities: research on various materials and quality control of raw materials for ceramics industry.
From November 2013 – "ARPA Lazio" Activities: organic micro-pollutants analysis in environmental samples.
---
SCHMIDT, Mr. Oskar

Oskar Schmidt, born 1971, graduate from the Austrian Military NCO Academy, is Senior Consultant of Hotzone Solutions Group BV located in The Netherlands, a company specialized in CBRNE training and consulting services.
His professional background includes more than 15 years of CBRN experience; 10 years as CBRN Recce Platoon Leader; 5 years working in the Basics Division of the Austrian CBRN Defense School responsible for the Warning and Reporting system as well as development of SIBCRA matters for the CBRN and Environmental Monitoring Team. He is also working as Radiation Protection Commissioner for the Austrian Armed Forces.
---
SETOLA, Prof. Roberto
Associate Professor at Iniversità Campus Biomedico, Director of Master Homeland Security at Università Campus Bio-Medico, former Secretary of AIIC - Associazione Italiana esperti in Infrastrutture Critiche, former Head of the Working Group for the Protection of Informatic Critical Infrastructure at the Italian Prime Minister Office
---
SHINWARI, Prof. Zabta Khan
Prof. Zabta Khan Shinwari is a Tenured Professor at Department of Biotechnology, Quaid-i-Azam University and Secretary General of Pakistan Academy of Sciences. He did his Post-doc from Japan International Research Center for Agricultural Sciences and Ph.D. from Kyoto University. His research interests lie in Medicinal plants, Molecular Systematics, Cancer Nanomedicine, and dual use education. He is UNESCO Laureate and Avicenna Gold Medalist for Ethics in Science, 2015. Dr. Zabta owns to his credit 408 scientific publications with cumulative citations of 4749 having h-index of 32 and i10-index of 112. He is declared number one biotechnologist by PCST in 2014 and got Research Productivity Award in Category "A". He has to his credit highest National Civil Awarded, "Tamgha-e-Imtiaz". Moreover, Dr. Zabta has been awarded many times with special increment award by Quaid-i-Azam University, declaring most productive Professor of University. He remained Vice Chancellor of many Universities in Pakistan and has won outnumbered national and international scientific projects. He vigorously promote responsible conduct of science and bioethics on various national and international forums.
---
SIEGER, Trey

Trey Sieger is Market Director at 908 Devices in Boston, Massachusetts. Mr. Sieger's responsibilities include directing the strategic product development roadmap for the safety and security industry, leveraging new technology breakthroughs to solve problems for civilian and military responders in the field. From 2007-2014, he helped build the market for handheld Raman and FTIR instruments at Ahura Scientific, which was acquired by Thermo Scientific in 2010. Mr. Sieger joined Ahura/Thermo Scientific from GE Security, where he managed GE's emerging chemical and biological identification product line. He earned an MBA from Duke University's Fuqua School of Business and completed his undergraduate education at Denison University.
---
SMITH, Dr. Gary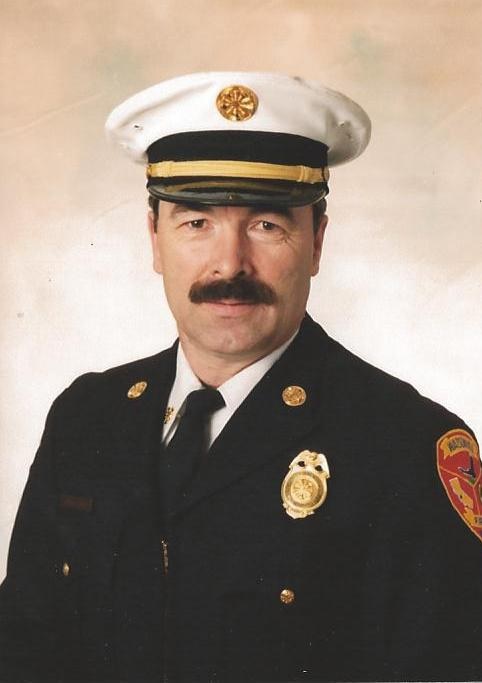 Gary is a native Northern Californian and resides with his wife and family in Santa Cruz County, 100 miles south of San Francisco.
Gary served 32 years in the fire service, 20 as fire chief (now retired). He has a Bachelor's Degree in Fire Administration and is an advocate for the value and benefits of education.
In 1987 Gary co-founded and is the President of the Ammonia Safety & Training Institute, a non-profit organization dedicated to preventing or stopping emergencies when they are small.
---
SO, William

William So is a Policy & Program Specialist for the WMD Directorate's Biological Countermeasures Unit at FBI Headquarters since 2007. Will provides subject matter expertise, in the field of biological sciences, that support the development of FBI and U.S. policy, response planning, and biosecurity matters. His current projects include bridging the gap between the scientific enterprise and the law enforcement community with all levels of stakeholders inside and outside the U.S. in matters related to biosecurity, dual-use, emerging technologies, and pathogen security. Will earned his Ph.D. in Environmental Toxicology from the George Washington University in 2005.
---
SOAVE, Dr. Maurizio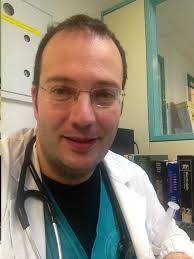 Maurizio serves at the Fondazione Policlinico Gemelli, Università Cattolica and als as Didactic Coordinator of the International Master COurses in Prrotection Against CBRNe events. He is involved in several national and International research project on CBRNe and non conventional afety and security. He is an expert of medical managment and first AID in case of CBRNe events.
---
SONG, Yeongtak

Yeongtak Song was born in Ulsan, Korea, in 1983. He received the Ph.D. degree from the Department of Electrical Engineering, University of Ulsan, Ulsan, in 2016. He is currently a Research Associate Professor in the Department of Emergency Medicine, College of Medicine, Hanyang University, Seoul, Korea. He is also a Senior Researcher in the Convergence Technology Center for Disaster Preparedness, Hanyang University, Seoul, Korea. His current research interest includes biomedical engineering, especially for emergency medical devices.
---
SPENCE, Scott

Scott Spence is the Programme Director for the National Implementation Measures (NIM) Programme at London-based VERTIC. He oversees the strategic vision and delivery of the programme, which works with interested governments in all regions of the world on comprehensive national implementation of UN Security Council Resolution 1540 (UNSCR 1540), the Biological and Chemical Weapons Conventions, and the international instruments for nuclear security. This includes awareness raising activities, promoting universal membership in several treaties and legislative assistance.
Scott Spence previously worked at INTERPOL and the Organisation for the Prohibition of Chemical Weapons (OPCW). He also worked as an attorney in the New York office of Freshfields Bruckhaus Deringer. He developed the 'National Legislation Implementation Kit on Nuclear Security' - Indonesia's gift basket to the Nuclear Security Summit in 2014 - as well as VERTIC's 'Legislative Guide to National Implementation of UN Security Council Resolution 1540'. He also codeveloped the 'Sample Act' for national implementation of the Biological Weapons Convention, and prepared VERTIC's 'Regulatory Guidelines' for implementation of the BWC.
---
STIENSTRA, Dr. Stef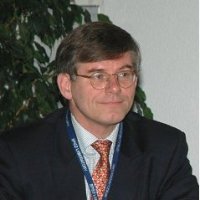 Dr. Stef Stienstra is a Strategic consultant in biomedical science, with a parallel career as a Commander of the reserve of the Royal Dutch Navy.
He is a Key Expert for CBRN Center of Excellence P48 (Improve regional management of outbreaks in African countries) at Expertise France.
For the Dutch Armed Forces he has responsibility for the counter measures in CBNRe threats and medical consequence management both in a military and a civilian setting.
He was the director of the 2014 and 2016 World Congress of CBRNe Science & Consequence Management in Tbilisi, Georgia. And he is also visiting professor for Punjab University in Pakistan and Rhein-Waal University in Germany.
He has finished his studies in Medicine and in Biochemistry at the University of Groningen in The Netherlands and has extensive practical experience in cell biology, immuno-hematology, biodefense and transfusion medicine.
---
STUBBS, Ian

Inspector Stubbs will outline the doctrine model applied by the UK emergency services in response to a CBRN event, from the 'initial operational response' by non-specialist resources through to the specialist response. The presentation will highlight some of the shortcomings of alternative and historic approaches and highlight how science has informed the current approach and how, if it is operationally usable, it can continue to support the response and the delivery of the overarching strategic objectives. The presentation will focus on the on-scene management of the event, under 5 broad activity themes:
1. Confirmation (Information and Intelligence),
2. People Management,
3. Hazard Management,
4. Scene Management,
5. Decontamination.
---
TEDESCO, L.C. Luca

Lieutenant Commander Luca TEDESCO joined the Italian Navy on 1998. He attended the Italian Naval Academy from 1998 to 2003, graduating with a Master Degree in Politic Sciences on 2002. After several courses in the Navy he obtained a specialization in Anti Submarine Warfare (ASW) and embarked from 2005 to 2013 on board of:
• ITS SCIROCCO (as ASWO and Officer of the Deck)
• ITS LIBECCIO (as ASWO and Command Duty Officer)
• ITS GRECALE (as AWSO and Command Duty Officer)
• ITS FAVIGNANA (as Commanding Officer)
Missions:
• Active Endeavour (Mediterranean sea)
• Allied Protector (Red sea - Gulf of Aden)
• Ocean Shield (Red sea - Gulf of Aden – Indian Ocean – Arabic sea)
As of 2013 he started getting specialized in CBRN and he is currently working at the Italian CBRN Area Control Center, for the Warning & Reporting issues, and at the Italian Joint NBC School as teacher of Chemical Defense. As CBRN expert he is also involved in exercises of Civil Defense, in military exercises and in the CBRNe Master Courses' didactic activities of Tor Vergata University.
CBRN Courses:
• CBRN basic qualification operative course;
• CBRN advanced qualification operative course for instructors;
• CBRN qualification course for personnel of Warning and Reporting centers;
• NATO Biological Defence Awareness course;
• CBRN Specialist sampling and survey team course;
• Master in "Protection Against CBRNe Events";
• CBRNe intelligence course.

---
THORNTON, Dr. Michael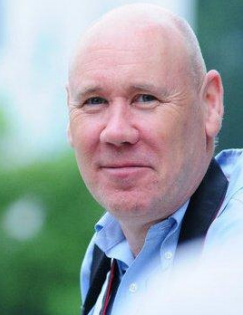 Michael Thornton is the team leader coordinating on behalf of the European Commission's Joint Research Centre, the EU CBRN Centre of Excellence (CoE) Risk Mitigation Initiative with 2500 members, in 53 countries and 8 Regional Secretariats. He has carried out missions to more than 30 countries worldwide in support of the CoE, meeting with Ministers, senior government representatives and CBRN experts. He has performed in-country Needs Assessment and supports countries developing National Action Plans to mitigate the risks of CBRN events.
In parallel to this, he has designed and delivers training courses on the identification of nuclear installations using satellite imagery to military and non-military image analysts, at the European Union Satellite Centre in Spain, where he has been a lecturer since 2003. From 2007 to 2010 he represented the Commission on the European Council's civil protection working party for the European Programme for Critical Infrastructure Protection (EPCIP) Directive.
He is an invited speaker to Georgetown University School of Continuing Studies, Washington, D.C., for their Executive Master of Professional Studies in Emergency and Disaster Management.
Prior to working for the European Commission, he worked at the United Kingdom's Atomic Weapons Research Establishment, in support of the Polaris and Trident weapon programmes.
---
TOGNACCINI, Elisa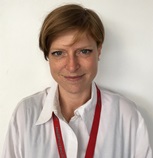 General Director and Safety Manager
Graduated in Political Sciences at Florence University, she attended a level I master in marketing and management at L.U.I.S.S. "Guido Carli" University in Rome.
She started her career in aviation in 2006 and since 2014 she's responsible for the Safety Management System of Heli Protection Europe certifications.
---
TOSIC, Milos S.
Milos Tosic was born 26.10.1985. in Belgrade, Republic of Serbia. On Faculty of Technology and Metallurgy, University of Belgrade, he enrolled in October 2005, where he graduated on 26. November 2014. with the theme "Quality Management in the physical-chemical laboratory for oil and petroleum products in the function sustainable development of the company". From 01. October 2015. employed in the Laboratory of Physical Chemistry, the Institute for nuclear sciences ''Vinca'' where it deals with the development of instrumental detection and chromatographic methods for the application of the determination of organic contaminants in samples of building materials and air.
---
TRAPP, Ralf

Based on 35 years of experience, Ralf provide technical, legal and policy advice in the fields of disarmament and non-proliferation, with particular emphasis on the control of chemical and biological weapons. I analyse the impact of advances in science and technology on the regimes pertaining to chemical and biological weapons, and provide advice on preparedness and consequence management (including chemical/biological terrorism).
Areas of expertise (past projects, publications, studies):
• Verification and investigation concepts, methodologies and equipment
• Inspection conduct (challenge inspection, industry inspections, investigations of alleged use of CBW)
• Industry relations, impact of advances in chemistry, the life sciences, biotechnology and chemical engineering on international security and arms control
• National implementation measures for the Chemical Weapons Convention and the Biological Weapons Convention (legislation, regulations, training, enforcement, self-regulation in industry and academia, oversight, education)
• International response to threats of CB terrorism (prevention, preparedness, response, risk mitigation)
• Protection against chemical weapons and related materials
• Conduct of negotiations
---
TRIPODI, Col. Romano

Col. Med. C.R.I. Romano Tripodi is the Head of the Health Office at the National Inspectorate of the Military Corps of the Italian Red Cross. He specialized in Aerial and Spatial Medicine, Anaesthesia and Resuscitation, Civil Protection, Disaster Medicine and Disaster Management. From 2000 to 2010, he participated in national and international humanitarian emergency activities. He was involved in the Bilateral Project regarding the International Committee of the Red Cross and the Italian Red Cross in Kosovo (2000-2001). He participated in missions in Baghdad (Iraq), where he was operational in the field hospital and in the Medical City Centre hospital (2003-2004). He was responsible of a field hospital in Pakistan (2005), and responsible of a Medical Post and coordinator for the Italian Red Cross Personnel in Italy (L'Aquila, 2009), during earthquake emergencies. Furthermore, he participated as medical Coordinator for Medevac from Haiti (2010).
---
TRTICA, Milan S.

Dr Milan S. Trtica is Full Res. Professor at Department of Physical Chemistry, VINCA Institute of Nuclear Sciences, University of Belgrade. The main field of activities of Dr Trtica can be described as, Lasers and Their Applications. The high level of innovative research, in which he was involved often as a team leader, is of permanent interest to Dr Trtica. Scientific areas generally comprise: (a) laser-matter interaction phenomena with emphasis on high laser intensities, as well as ultra-high laser intensities; (b) material surface modifications (metals, non-metals, semiconductors, bio-materials, thin films) with ns-, ps- and fs-lasers, at micro- and nano-levels; (c) generation and applications of nanostructures/nano-particles (NPs). Laser assisted NPs creation in gaseous and especially liquid phase; (d) environment/air pollution detection; (e) spectroscopy applications/studies such as laser intracavity spectroscopy, laser photoacoustic and fluorescence spectroscopy, laser induced breakdown spectroscopy; (f) laser isotope separation and decontamination of surfaces; and (g) designing, realization and studying of physical/physico-chemical characteristics of various laser systems.
---
TSUCHYA, Ken'ichi
Dr. Ken'ichi Tsuchiya has been a senior scientist for Physics section in National Research Institute of Police Science in Japan. His current areas of research include development and evaluation of first responder's equipment for radiological threat. He is also developing gamma-ray spectroscopy with an emphasis in nuclear forensics.
He obtained his B.S. in earth and space science from Osaka University in 1999, and his Ph.D. on the subject of cosmic-ray physics from the University of Tokyo in 2005. He then spent two years as a post-doctoral fellow in Kyoto University to develop X-ray imaging detectors for synchrotron radiation experiments. Since joining National Research Institute of Police Science in 2007, he has worked on research and development at nuclear detection, nuclear forensics, and image analysis.
---
TO