Module Crisis and Emergency Risk Communication - Days 4-5
10.25.2019
The sixth module of the 2nd Level CBRNe Master Course ended today. Interesting lectures on emergency communication followed one another.
Day 4 - Lecturer: Mr. Federico Sesler (CISINT)

Yesterday, the students had the opportunity to gain knowledge about OSINT, Humint and Elicitation thanks to the strong cooperation between the CBRNe Master Courses and Dr. Federico Sesler, President of CISINT (Centro Italiano di Strategia e Intelligence).
Day 4 - Lecturer: Mr. Dieter Rothbacher

On Thursday afternoon, Dr. Dieter Rothbacher, Managing Director of CBRN Protection GmbH (a company specialized in CBRNe training and consulting services) gave an interesting lecture showing case studies on communication in emergency.
Day 5 - Lecturer: Dr. Luca Rotondi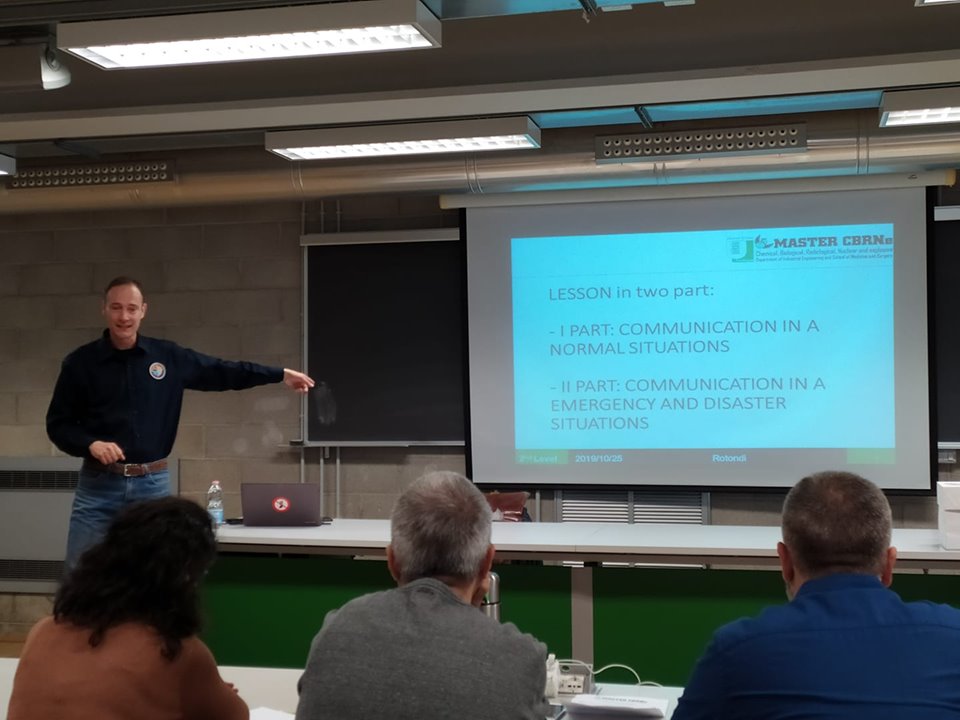 Today, Dr. Luca Rotondi gave an interesting lecture on Emergency Communication for and to deaf people.
The Directive Board would like to express gratitude to all the lecturers of the module for providing laudable contribution for the education and training of the CBRNe Master Students.