OPCW 21st Conference of State Parties
12.09.2016
OPCW Director-General H.E. Mr Ahmet Üzümcü with Dr. Luigi Antonio Poggi, HESAR Executive Director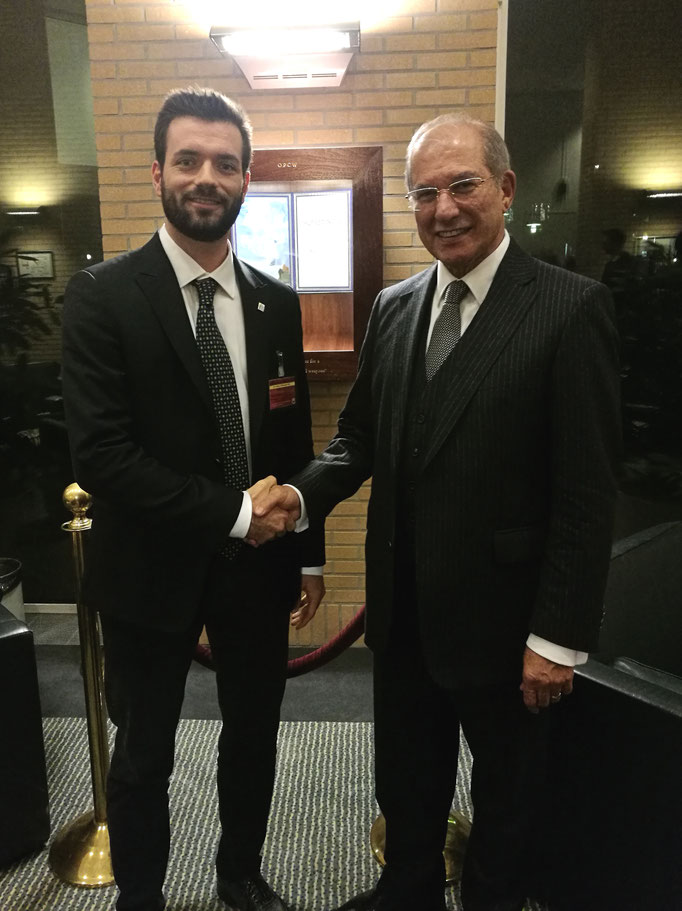 We are proud to announce that HESAR, founded by some members of Master CBRNe crew, is officially listed as a member of the Chemical Weapons Convention (CWC) Coalition, participated in the 21st Conference of State Parties – CSP21 (28 Nov. – 2 Dec. 2016, The Hague, The Netherlands) of the Organization for the Prohibition of Chemical Weapons – OPCW. CSP21 Conference oversees the implementation of the Chemical Weapons Convention, and is composed of representatives of all 192 Member States, who are working together to achieve a world free of chemical weapons.
HESAR Executive Director Mr. Luigi Antonio Poggi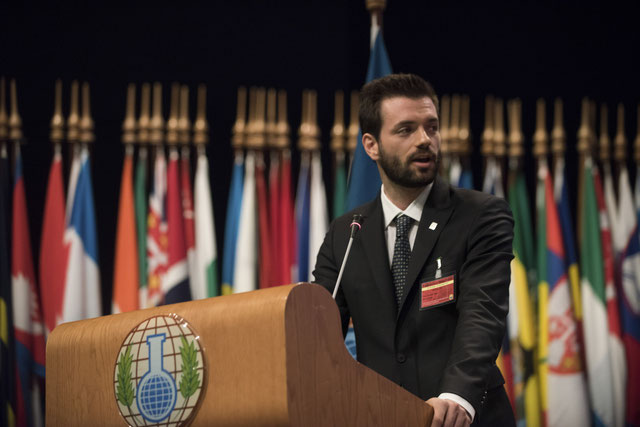 Among the 165 delegates of non-governmental organizations (NGOs) registered for the CSP21 Conference from 30 countries, Luigi Antonio Poggi, in his speech during the plenary session, underlined the HESAR appreciation to the extraordinary accomplishments of the OPCW: the pursuit of the universal membership, the steady progressing destruction of chemical weapons stockpiles, the public awareness of the CWC promotion, and the increasing involvement of civil society including NGOs in the CWC. Also, due to the intensification of terrorist activities in various parts of the world including non-State actors, and the novel emerging terrorist methodologies, the attention was called on the necessity to prevent the re-emergence of chemical weapons.
21st Conference of the States Parties, World Forum Conference Centre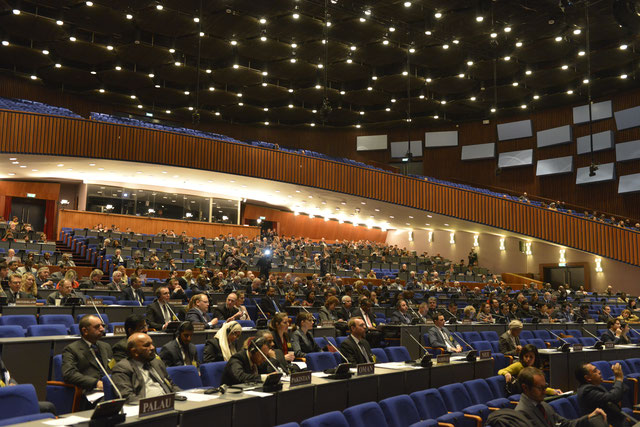 Also, Mr. Poggi announced that HESAR is collaborating with the International Master Courses in Protection against CBRNe Eventsof the University of Rome Tor Vergata to organize the 1st Scientific International Conference on CBRNe – SICC 2017 (22-24 May 2017, Rome, Italy) jointly with the OPCW, in the framework of the activities of the 20th anniversary of the OPCW's establishment, and thanks to the Master's collaboration with the Italian Ministry of Foreign Affairs and Cooperation. SICC 2017 Conference primary objective is to internationally promote the dissemination of the culture on the prevention and mitigation of Chemical, Biological, Radiological, Nuclear and explosives events. The experience we have gained so far has led us to an ambitious vision: the CBRNe should become an academic scientific discipline, with the final aim to increase and spread the information and awareness of the risks and therefore to increase national and international preparedness and resiliency.
OPCW Director-General H.E. Mr Ahmet Üzümcü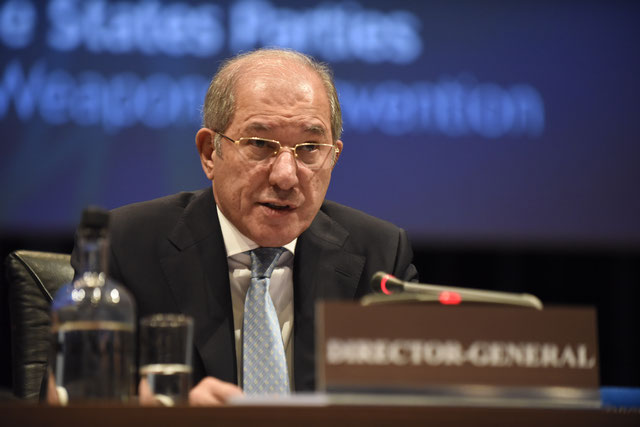 You can see the speech of Dr. Luigi Antonio Poggi here: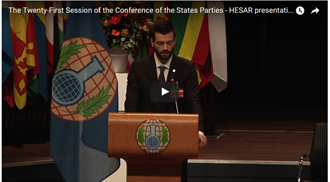 You can see a photo gallery and more information clicking the image below: